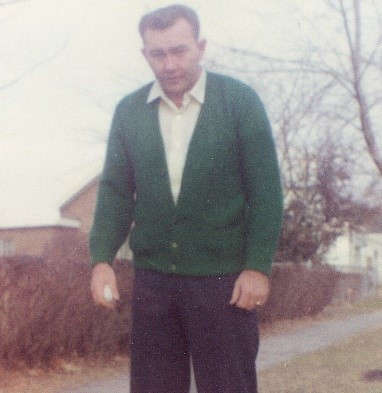 Undated photo of Theodore Frederick Kampf (Yukon RCMP).
Theodore Frederick Kampf left his home in New Jersey for a Canadian vacation in 1981 and never returned.
The Yukon RCMP Historical Case Unit have put a name to human remains found near Dawson City in 1983.
The remains of New Jersey Resident Theodore Frederick Kampf were found in a wooded area near the North Fork Dam and the Dempster Highway but Kampf went unidentified for nearly 40 years. Now, thanks to advanced forensic analysis from Texas based Othram Inc. and help from the University of North Texas Health Science Centre, the Oaklyn Police Department and New Jersey State Police, he was found to be a match with a missing persons case in Oaklyn, New Jersey.
Kampf was 46 when he left for a vacation in Canada in July of 1981. Investigators believe he was murdered sometime that month.
According to an article published in Camden New Jersey's Courier Post dated May 9th, 1982, his truck was involved in a collision with a car in Idaho days after he started his trip, but the description of the driver didn't match Kampf.
Information from the National Missing and Unidentified Persons System says he last called his family on July 11th from Washington State, telling them he would cross the Canadian Border soon.
The Oaklyn Police Department later obtained his travelers' checks and found that his signature had been forged and some of the checks were cashed in a British Columbia Bank, others were cashed in North and South Dakota.
In October 1981, Kampfs' truck was found by hunters in a Montana ravine.
Anyone who might know what happened to Kampf is asked to call the Yukon RCMP Historic Case tip line at (867) 667-5500.