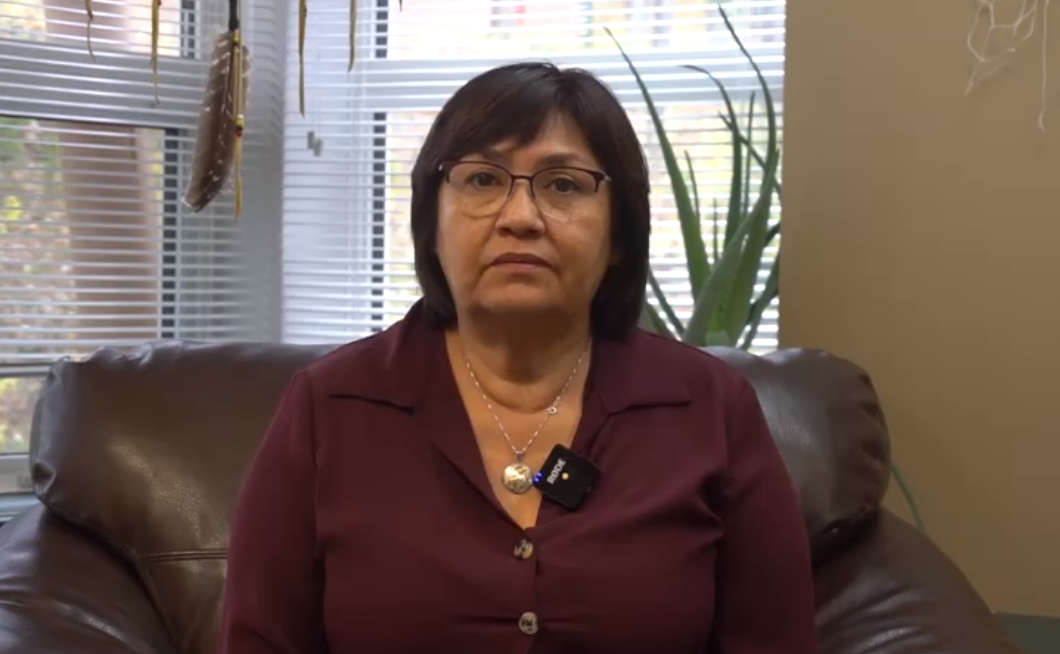 KDFN Chief Doris Bill encourages people to get their shot through a Facebook video (source:www.facebook.com/Kwanlindun).
"We are at a tipping point," says Bill.
Kwanlin Dün First Nation Chief Doris Bill is urging those who are not yet vaccinated against COVID-19 to get their shot.
She says she is concerned because of community transmission of the Delta variant in the Yukon.
"We are at a tipping point," says Bill.
In a Facebook video, Bill warns that Delta is more easily passed from person to person and it targets those who don't have their shots.
She says there have already been too many cases, and the virus has affected Yukon First Nations people more than others.
"We want to get back to normal, to be able to gather again, to have in-person events and programs, and we can't do that until everyone who can get vaccinated is vaccinated. If you've been waiting, now is the time. Please get vaccinated if you can. It is the best way to protect yourself and your loved ones," says Bill.
She says as we head into the fall and winter, she is expecting to see more cases.
Over the summer 76 KDFN citizens were sick and one Elder died.
Currently 83 percent of Yukoners are fully vaccinated.
The number of active cases has been slowly rising in the Yukon. As of Monday, there were 30. The previous Monday, there were 21.