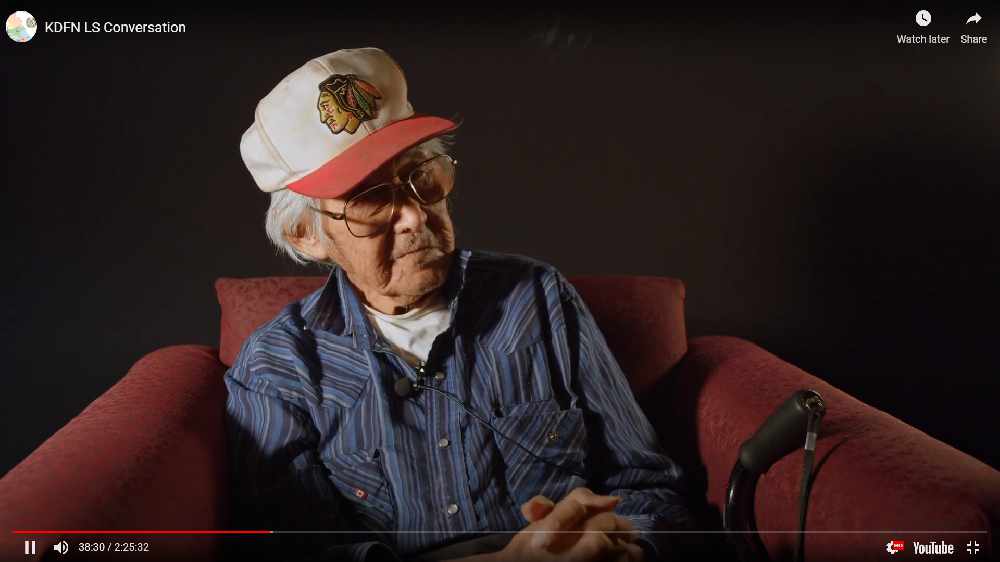 screen shot from one of the videos
The announcement comes on Aboriginal Languages day.
Today is National Aboriginal Languages day.
To mark the occasion, Grand Chief Peter Johnston and the Yukon Native Language Centre director Tina Jules held an online press conference announcing a collection of 79 new videos as part of efforts to document and preserve Yukon First Nations languages.
The videos are of Elders speaking Yukon First Nations languages. They were created with the support of the Council of Yukon First Nations.
Jules says she see the videos as a learning resource that can be used by teachers and students. She says the goal is to have a minimum of 20 to 30 videos at each grade level.
Grand Chief Johnston says it is all about passing the torch to the next generation.
"Particularly with the younger generations and the relationship with the elders, it's so significant, not only to build that encouragement, but also to ensure that the consistency and the clarity around the language is being preserved because we want to move into a new realm where we have not just a hybrid of the language, but actually the true, in a lot of aspects, the old language if you will, being regurgitated into the next generation because that's where the integrity, along with, as Tina mentioned, our stories and the beauty of it comes from." Says Johnston
Jules says they hope to create more videos on a weekly basis by setting up a recording centre at the and Yukon Native Language Centre in the future.
The videos can be found at ynlc.ca/nrc_project.html