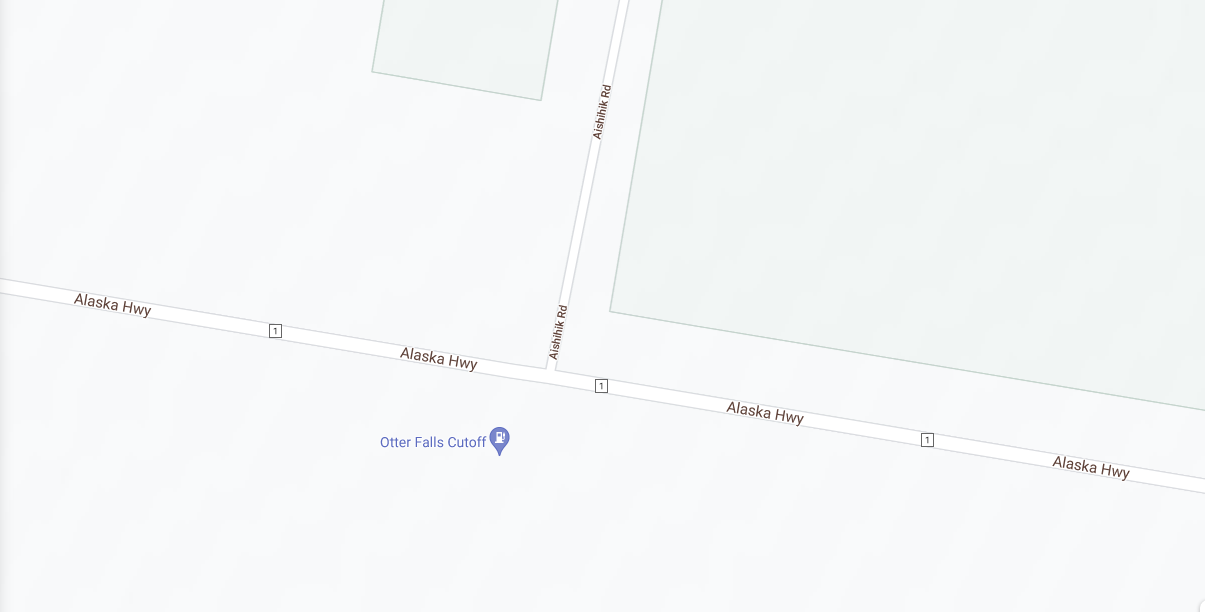 Aishihik Road/Alaska Highway junction (Google Maps)
Crews are working to keep the blaze away from the road.
Aishihik Road is still shut down after it was closed at the junction with the Alaska Highway due to a wildfire over the weekend. The road is passable for anyone who needs to get out. Drivers leaving are being asked to be cautious and those who don't need to be there are asked to stay away.
According to Wildland Fire Management, a 24-hectare wildfire was ignited on the west side of the road at kilometre 45 on Saturday.
Crews are at work to hold the fire on its north, south and east flanks. They are using chainsaws to fell trees close to the road. Fire Information Officer with Wildland Fire Management Julia Duchesne gives insight into the situation.
"We have five crews there currently and a helicopter. The crews are essentially working just to contain the perimeter of the fire and so far, it hasn't crossed the road. We're expecting it to continue to be active for a little while. The road is closed until we have the fire contained. So certainly, for today and we'll be sharing an update probably this evening on the fire situation.
There has been no damage reported to nearby buildings or infrastructure.