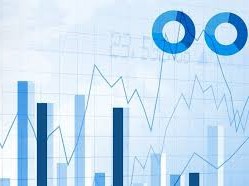 According to the latest numbers the Yukon lost just under 2,260 jobs in the month of April, a decrease of just over 10-percent compared to last year.
The Yukon Bureau of Statistics says there were just under 2,100 jobs in the Territory this April.
The Bureau says it is a decrease of about 1,420 jobs compared to March of this year when the economic impacts of the Covid-19 virus began to be felt in the Territory.
Yukoners still earned the 3rd highest weekly paycheque in the Territory though, at 1,253 dollars. Preceded by the NWT and Nunavut, Yukon's earnings figure was up 8.0% compared to the figure for April 2019, Canada's figure was up 9.1%.