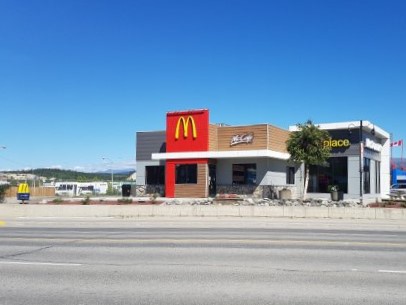 Image Source: Google Images
Whitehorse RCMP looking for the public's help in locating a driver allegedly involved in a hit-and-run while exiting downtown's McDonald's drive-thru.
A news release says the incident happened on Wednesday, June 23rd just before noon. Mounties responded to a pedestrian involved in a hit-and-run with minor injuries to the person on foot.
RCMP say the suspect vehicle is a red Minivan/SUV. It fled the scene, and was last seen leaving the McDonald's on 4th Avenue, heading north on 4th Avenue.
A witness described the driver as a Caucasian woman, in her 50's-60's with blonde hair.