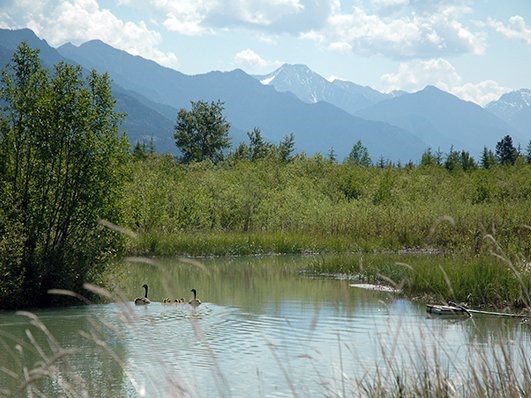 Image Source: Google Images
The Wet'suwet'en Nation says B.C.'s environmental assessment office has informed Coastal GasLink it must cease work and remedy any damage to wetlands it has cleared along its natural gas pipeline running from the Dawson Creek area to Kitimat.
A release from the Nation says Coastal GasLink carried out pipeline construction through hundreds of wetlands without completing required environmental fieldwork.

The "cease and remedy" order followed a formal inspection after two Wet'suwet'en clans complained the company had failed to develop site-specific plans for any of what the First Nation says are nearly 300 wetlands along the pipeline route.

But the Wet'suwet'en also say the environmental assessment office has told them it will be up to Coastal GasLink staff to determine how badly the wetlands have been impacted and to ensure machinery is not run within 30 metres of any of the affected ecosystems.