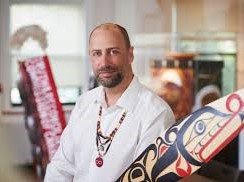 Image Source: Google Images
A first-of-its-kind Indigenous reconciliation position was announced at the University of Victoria.
Ry Moran, a member of the Red River Metis and founding director of the National Centre for Truth and Reconciliation at the University of Manitoba, will be joining UVic this fall.

His new role as an Associate University Librarian for Reconciliation will involve collecting and showcasing Indigenous history as well as promoting reconciliation within university departments and courses. Moran says its important to clarify incorrect stereotypes.
Meanwhile, a senior librarian at the University of Victoria says he hopes the new reconciliation librarian role will inspire other universities to create similar positions. Jonathan Bengtson, from the University of Victoria, says the role highlights the importance of Indigenous voices.

The new Associate Librarian for Reconciliation says he hopes his new role will help showcase Indigenous history and culture to a wider audience.