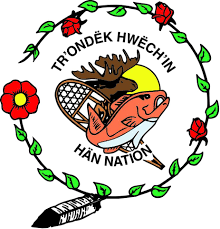 The Tr'ondëk Hwëch'in Election Committee released the following statement in response to the COVID-19 pandemic.
The three candidates for Chief-Roberta Joseph, Majida Lord, and James Roberts-in the April 16, 2020, election have agreed to withdraw their nominations so a by-election can be held at a future date.

In a joint letter provided to the Chief Returning Officer, they stated they "recognize the need for our government and citizens to focus on our collective well-being and the safety of our community in light of the COVID-19 pandemic.

Therefore, we agree that the election process for the Chief must be postponed until the public health emergency is lifted. This will ensure that the election process can be conducted safely and allow all citizens to participate in the election process without any concerns."

This means that the Election Committee is now required under the Tr'ondëk Hwëch'in Election Act (the "Act") to hold a second nomination day on April 6, 2020, since there are no longer any candidates for the Chief election. The ex-candidates agreed in their joint letter not to submit new nomination forms for this second nomination day and also requested other citizens not submit any nomination forms.

If no new nomination forms are submitted in the second nomination process, then a by-election for the Chief could be held later this year. In this by-election, any citizen would have the right to be candidates in accordance with the Act. The ex-candidates stated they may resubmit their nomination forms to be candidates when a by-election is called by the new Council.

The Election Committee confirms the Deputy Chief and Councillors have been elected by acclamation and will assume office in June 2020. The new Council will be able to meet its quorum requirements so it can operate and discharge its powers and duties. Until the by-election for the Chief is held, the Deputy Chief will carry out the duties and powers of the Chief in accordance with the Tr'ondëk Hwëch'in Constitution.

The Election Committee applauds the willingness of the ex-candidates to work in the best interests of the community and expresses appreciation to the citizens for their understanding and patience during this difficult time.
We wish everyone good health.