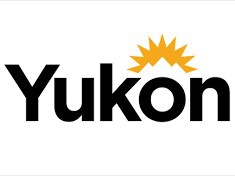 The Prevention of Violence against Aboriginal Women Fund was developed to support Indigenous women's organizations, registered societies and First Nations in recognition that there are disproportionate rates of violence experienced by Indigenous women and girls.
The First Nation of Na-Cho Nyäk Dun, Whitehorse Aboriginal Women's Circle, Skookum Jim Friendship Centre and Selkirk First Nation have been awarded $175,000 in funding for projects to prevent violence against Indigenous women. The projects, designed and developed by, and for, Indigenous women, focus on providing support groups, education workshops, trauma-informed training and building cultural connections.
Funding for the projects is provided through the Prevention of Violence against Aboriginal Women Fund (PVAAW). PVAAW was developed to support Indigenous women's organizations, registered societies and First Nations in recognition that there are disproportionate rates of violence experienced by Indigenous women and girls. Applicants can apply for up to $25,000 for a one-year project or $50,000 for a two-year project. Projects are assessed by an independent adjudication panel comprised of Indigenous women.
"Our government is proud to be supporting Yukon's grassroots organizations and First Nation governments in this critical work. We know that the most effective solutions for violence against Indigenous women and girls come from the community and work for the community. By providing safe spaces to build cultural connections and expand opportunities for trauma-informed learning, these projects will help improve the lives of women and girls throughout Yukon." Minister Responsible for the Women's Directorate Jeanie Dendys
Recipients of the 2020–22 Prevention of Violence against Aboriginal Women Fund:
Circle of Dreams Women's Groups - First Nation of Na-Cho Nyak Dun
This two-year project will work with Women in the Community of Mayo to offer weekly Women's Support groups. Each weekly session will be targeted to building community, strengthening, building connections and empowering women. This group will work to build trust and provide a healthy supportive environment in which they can share, learn and grow. These weekly sessions will offer a venue for community support services to access community members. The program will be run solely by women, citizens and their children.
Additional programing includes bi-weekly evening meetings which will offer training and skills development, arts, family outdoor activities, one week on the land, self-defence training, conflict resolution skills, mental health support and various workshops aimed at empowerment. Discussions will include awareness of all variations of abuse, including neglect. Information on counselling and treatment options, as well as cultural healing methods will be offered with Elders.
Awareness as a Path to Wellness – Selkirk First Nation
This two-year project is offering a two tier approach to community wellness. Beginning with the Care for the Caregivers, tier one will provide staff with training that will assist in addressing the impacts of vicarious trauma, as well as preparing to provide guidance and support for women in the community who are living with the effects of violence through trauma response training.
Tier two will support Selkirk First Nation to work with participants and organizations offering education, training and information sharing. Through eight community workshops and healing circles participants will be able to clearly identify what violence looks like so that women can begin to know when they have been victimized or have witnessed victimization.
Beads and Blessing for Aboriginal Women– Skookum Jim Friendship Centre
This one-year project offers a biweekly Women's group for Women and Youth at risk, who face barriers and/or are victims of violence. This program offers a safe space for participants to talk about these matters and express their feelings and experiences to other women who are and have been in their situation and circumstances. The program will provide food and discuss life skill topics such as healthy eating, healthy relationships, budgeting and planning for life goals. This group is by women, for women and participants will have the opportunity to be involved in cultural teachings while working along side Elders.
Cultural Connections Peer Support Project – Whitehorse Aboriginal Women's Circle (WAWC)
This two-year project is a building on ideas and suggestions that were collected through a series of workshops hosted by WAWC. Women had asked for opportunities to support one another and share their infinite wisdom, traditional roots, cultural values and practices. Cultural connections between women builds resilience and strengthens relationships, which contribute to the capacity to address violence, improve safety, prevent violence and support recovery. The focus of this project is women (over 50 years of age) investing in peer relationships to share cultural knowledge, with the goal of addressing and preventing violence against women and girls. The older generation of Indigenous women have experienced direct and intergenerational effects of residential school and other impacts of colonization which contributes to their lifetime risk of experiencing violence. Women have also learned a lot about how to protect themselves and others. The project is set in the context of reconciliation, self-determination, cultural ways of knowing and being, trauma-informed design, connection to language, cultural identity, kinship systems and capacity building. This project will support the development and evaluation of a culturally-founded peer support model during the six workshops taking place over the next two years.