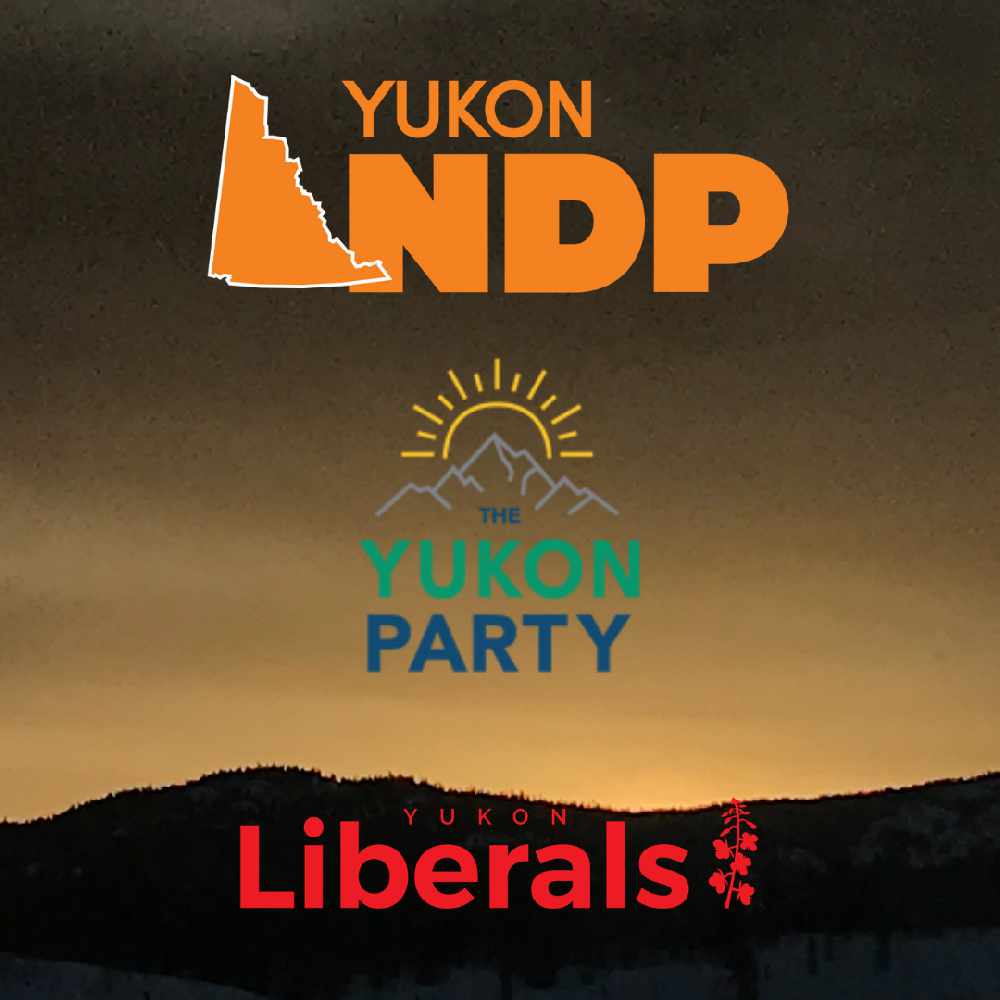 Here is what is up with Yukon politics today.
NDP leader Kate White spent her morning visiting with local businesses at Yukon Provisions.
Yukon Provisions is a collaboration of six businesses under one roof, Anne's Dumplings, Daddy's Donuts, Landed Bakehouse, Yukon Chocolate, Yukon Ice Cream and Yukon Noodles.
White met with owners to chat about her party's plans to support local shops and restaurants if they form the next government.
"Have you heard of Door Dash? Skip the Dishes? Okay, so, those are predatory companies. And it sounds really good because people are like 'Oh I really want to support my, you know, my local ice cream, so I'm going to order from Door Dash and they're going to pick it up and deliver.' But what we don't talk about in that is the fees that a small company has to pay, and it's not optional. So, this is it, we don't think that should happen here because we don't want to lose small businesses." Says white
White says she is looking to British Columbia, where in December, they capped the fees that delivery services can charge businesses at 15 percent. White went on to say that her party believes drivers for delivery services can't be contractors, they should be staff, so they can get worker's compensation and sick leave.
White also says, if elected, her party will create a buy local website to promote Yukon businesses.
The Yukon Liberals have released their full platform.
Sandy Silver alongside Porter Creek North candidate Staci McIntosh and Watson Lake candidate Amanda Brown, who joined virtually, made the announcement this morning at the party's campaign headquarters in Whitehorse.
Parts of the platform include addressing the climate crisis by reducing greenhouse gas emissions by 30 percent and giving Yukoners access to renewable energy, supporting Yukoners through the COVID-19 pandemic, supporting families in the territory through an affordable early learning childcare program, making housing more affordable by releasing lots and working with the private sector on new developments, and working with Yukon First Nations by respecting self-governing agreements.
Silver says his focus for the next two weeks it to keep engaging with Yukoners.
"It's hard to sleep these days, just because there's a lot of excitement out there. Campaigning and knocking on doors is a combination of, you know, a lot of trepidation. You don't know how you're going to be received, but also a lot of invigoration as well. This is where you get to re-engage. I get to go door knocking with Staci as well tonight, and other folks. I was out with the mayor in Whitehorse Centre, and just engaging with Yukoners about, you know, what they think we've done right, what their concerns are, where they see the needs moving forward. So, yeah, in the next two weeks it's going to be a continuation of that, just listening to so many dedicated Yukoners." Says Silver.
The NDP released their full platform yesterday. The Yukon Party has yet to announce theirs.
The Yukon Party announced this morning, if they are elected, they will introduce slow down, move over legislation.
The goal is to improve highway safety in the territory.
The party brought the motion forward for debate in the Yukon Legislative Assembly last March but it never went through.
Later in the afternoon, the Yukon Party issued a press release saying they will bring in a made-in-Yukon carbon pricing system.
The release reads - The federal carbon pricing system is mandated by federal law and deemed constitutional.
A Yukon Party government will therefore explore a 'Made-in-Yukon' carbon pricing system from Ottawa to increase the territory's self-determination and better reflect the realities of living and working in the North.
"The current government worked hand-in-glove with Canada to impose a 'Made-in-Ottawa' carbon tax on Yukoners and unfortunately this meant that the Yukon did not get the best deal possible," said Yukon Party Leader Currie Dixon. "While we have never agreed with the Liberal government's carbon pricing regime, now that the law is here, we should implement it in a way that reflects our Northern realities and ensure that decisions affecting the Yukon are made right here in the territory by Yukoners."
To ensure that the federally mandated carbon pricing system reflects our Northern realities, a Yukon Party government will:
• Push for changes to our carbon pricing system to add exemptions that reflect our northern climate, livelihoods, culture, and economy. This will include:
o Exempting home heating fuel, the same way the NWT was able to have negotiated in its carbon tax, as heating your homes in the Yukon is not a luxury. This will make life more affordable and not punish someone for simply keeping their home warm when it is -40 Celsius.
o Reviewing the impact of the federal carbon tax on the price of groceries and essential goods to ensure adequate measures are being taken to support Yukoners and address affordability.
• Return revenue to Yukoners and keep the quarterly carbon tax rebates in place as administered by the Canada Revenue Agency. "If the federal government cannot accommodate Yukoners' interests, we will examine displacing the federal backstop with a 'Made-in-Yukon' carbon pricing system established under territorial legislation," added Dixon. "We will pursue a similar path as our northern neighbours the N.W.T. has followed to put their citizens interests and needs above those of Ottawa."
The 2021 territorial election will be held on April 12th.