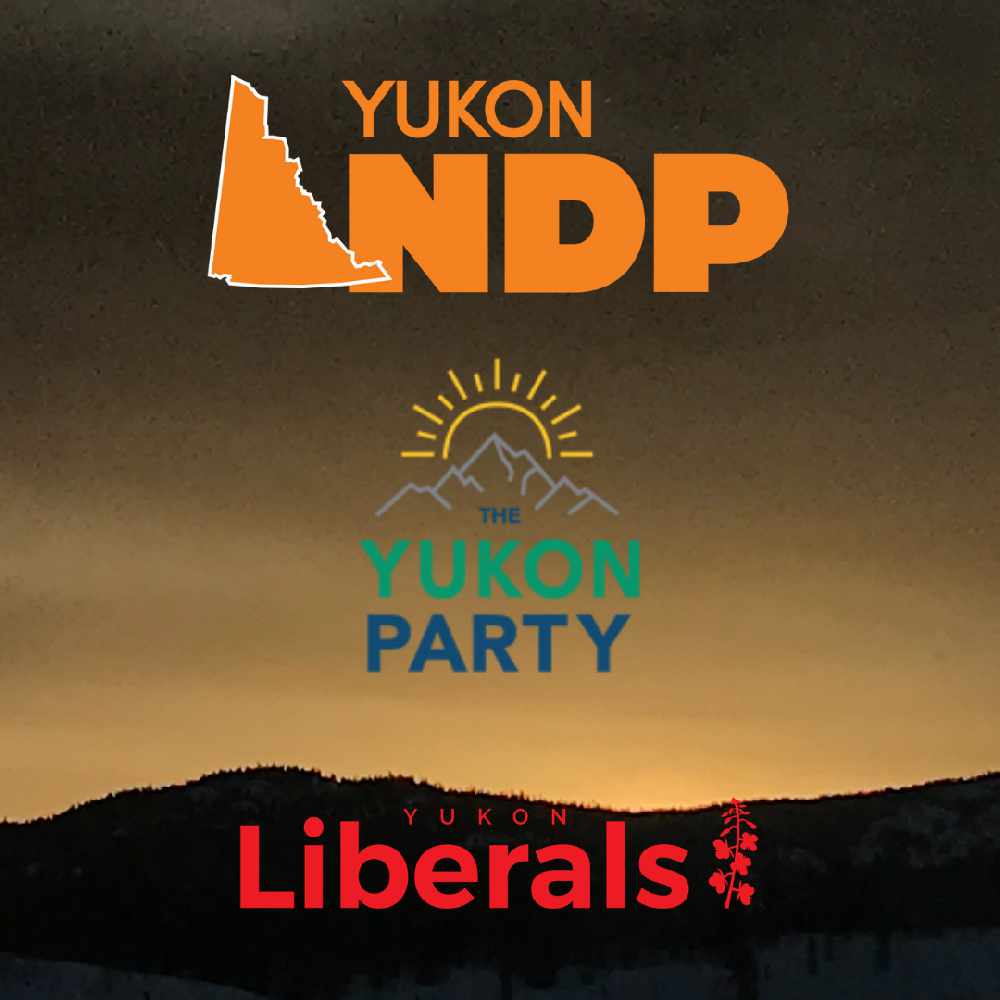 The second week of campaigning for the 2021 territorial election is drawing to a close. Here is what went down in Yukon politics today.
The Yukon Party held a press conference this morning to announce that if elected, they will immediately freeze power rates for two years.
Leader Currie Dixon says his party will work with Yukon Energy to stabilize their budget and make up for any lost revenue when rates are frozen.
Dixon says he wants to provide Yukoners predictability when it comes to their power bill.
"We want to freeze rates for two years, work with the energy corporation to stabilize their budget and spend that two years to review the process by which rate applications occur going forward. Yukoners need certainty, they need consistency, and they need to know what their power bills are going to be increasing by over the course of the future years. So, we want to give them that certainty, we want to give them that clarity and that will allow them to not only prepare themselves, but prepare their household budgets, their businesses' budgets and be ready for what the future holds for energy in the territory." Says Dixon.
In a press conference this morning Dixon was asked "If the freeze is aimed at Yukon energy, what about rate increases by ATCO?" Dixon replied that the government doesn't have the same level of control over ATCO, so the freeze will not impact their rates.
Later in the afternoon the party issued a press release saying that a Yukon Party government will replace the Ross River School.
It reads - As part of a long-term School Revitalization Plan, in concert with school councils, the Ross River Dena Council and other key members of the community, a Yukon Party government would immediately begin the process of replacing the beleaguered Ross River School. This in stark contrast to the current government's plan to spend $11 million over the next five years to try and prop up a compromised structure. The school has been plagued with serious foundation issues since it was built two decades ago. More recently, it has been infested with bats, with numerous of the animals nesting and defecating outside the school. The current government's response was to erect a snow fence around part of the school to separate the students and educators from the feces.
Kate White joined Kluane candidate Dave Weir in Haines Junction to present the Yukon NDP's platform for people in the Yukon's communities.
White says if her party forms the next government, they will provide better services for Yukon's rural communities. The NDP say they will offer communities a scheduled bus service, sport and art activities for kids, better online education, more options for mental health, better emergency fire and health services, fair pay for community librarians, more affordable internet and more job opportunities.
White also says the NDP will hire and retain more healthcare providers and work with Yukon university to train community members to do preventative health care.
At the press conference White was asked about the party's decision to get rid of Watson Lake candidate Amy Labonte yesterday.
"I think people are so much more than the sum of their mistakes but the comments that were made were hurtful, and they hurt people today, and they hurt people this week, and if I want to tell people that we're safe, then we need to make sure that we make that space. And Amy is incredible, and Amy knew that she wanted to make sure that people were focused on what we were talking about and not on the mistakes of the person she used to be. And so, together we made that decision. It was hard. I want people to know that, that wasn't easy. And I say that in terms of, I really care about racialized communities. Absolutely." Says White.
Lanbonte will not replaced in the riding of Watson Lake.
The Yukon Liberals issued a press release this morning saying, if re-elected, they will partner with the private sector to develop a new fieldhouse for athletics and public events.
The party also says they will work with Yukon University to explore the possibility of a varsity sports program and continue to advance the bid to host the Canada Winter Games in 2027.
The territorial election will take place on April 12th.