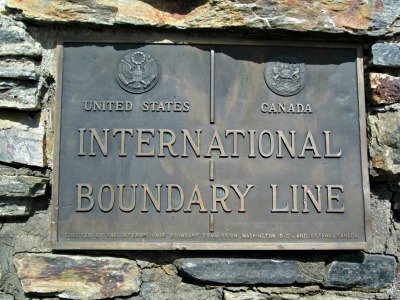 Canada and the United States are temporarily restricting all non-essential travel across its borders to limit the spread of COVID-19. This is a precautionary measure, in line with the directions on social distancing that are being given by health officials across the country. 
As of Friday night, discretionary, recreational and tourist travel between Canada and the US is not allowed, and this includes the Yukon-Alaska border crossings. This will last for 30 days and means Yukoners will not be able to cross the border for recreational activities such as skiing.
Essential supply chains and movement of goods and workers will not be impacted. These supply chains, including trucking, ensure that food, fuel, and life-saving medicines reach people on both sides of the border. Americans and Canadians, can also cross the land border to do essential work or for other urgent or essential reasons. This includes workers in mining, healthcare and emergency response.
The Government of Yukon has been working closely with the Government of Canada and other provinces and territories, with the specific needs of Yukoners in mind.
Anyone coming across the border will still be subject to federal guidance on self-isolation and monitoring.
This will certainly cause hardships for our closest neighbors in Skagway and Haines, Alaska that are relying on supplies from Whitehorse which are not available readily in their now even more isolated communities only accessible every other day by the ferry service of the Alaska Marine Highway System.