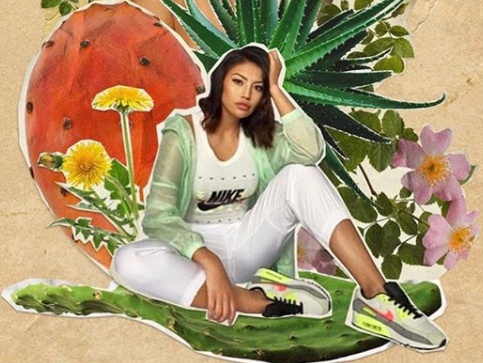 Image Source: Google Images
First Nation's model Ashley Callingbull is now the major face of a new Nike campaign that celebrates indigenous culture.
The N7, or Nike 7 Generations Campaign was designed by a Dine (Navajo) artist in celebration of traditional heritage plants and indigenous people of America, and features Callingbull front and centre on the campaign's website.

Callingbull is from Alberta's Enoch Cree Nation, and was the first indigenous Canadian woman to win the Mrs. Universe pageant title in 2015. While she has worked on photo shoots with Nike before, she felt this was shoot was special saying, "You never see a lot of indigenous faces in one campaign, so for a campaign like Nike to feature an indigenous woman, that's pretty ground-breaking, I feel like we're breaking some glass ceilings."

Callingbull was also recently featured in a Go RVing Canada Commercial which was filmed here in Yukon last fall, and was a guest speaker at the 2019 Yukon First Nations Hockey Association's "Learning to Lead" hockey camp.