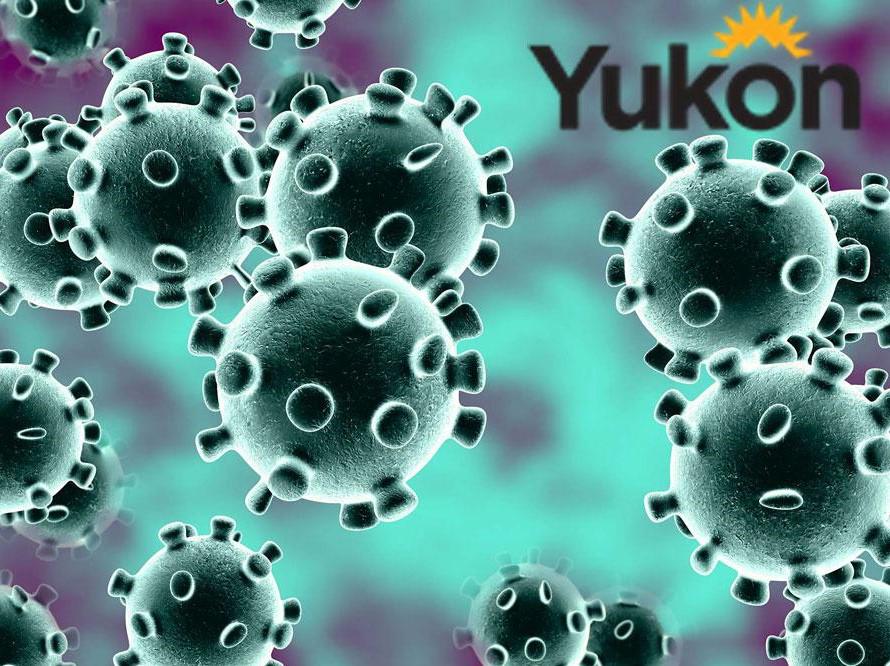 There have been 158 infections since December 31.
COVID-19 activity is once again surging in the Yukon and cases of the Omicron variant are quickly on the rise.
Yesterday the territorial government reported that 158 new infections of the virus were recorded since New Year's Eve last Friday. That makes for a major spike in the Yukon's active case count – it now sits at 269. On December 31, there were 106 active infections and the death of another Yukoner from COVID was reported, bringing the death toll to 15.
Acting Chief Medical Officer of Health Dr. Catherine Elliott said in a statement that the territory is currently seeing the "Omicron wave" rising and that the Yukon's test positivity rate is at 32 per cent.
"I am urging anyone who has even the slightest symptoms to stay home. We are hearing stories of whole families who are isolating together even though maybe only two or three people are ill. To those people, I want to say thank you. Thank you for continuing to break the cycle of transmission, stopping the spread of COVID-19 and protecting our community. Staying home when sick, even mildly, is now more important than ever," said Dr. Elliott.
According to a government of Yukon press release, there is community spread of Omicron in the territory. The release goes on to say that the newest variant is highly transmissible and is being spread to both vaccinated and unvaccinated people through household gatherings, workplaces and organized events, but that was expected because vaccines can not prevent every infection.
While many Yukoners may have been celebrating on New Year's Eve, the territorial government was announcing new public health measures to limit the spread of COVID-19 and the Omicron variant.
Starting this Friday, indoor personal gatherings will be limited to 10 people from two households if everyone is vaccinated. Only household members can get together if anyone does not have their shots.
If people chose to gather outside, there can be up to 25 individuals from three households regardless of vaccination status.
When it comes to organized gatherings, proof of vaccination is required and they will be capped at 25 people or 50 per cent of a venue's capacity, which ever number is lower. The same restriction applies to entertainment venues like movie theatres and museums, recreation and leisure sites like gyms, fitness studios, sports facilities and arts studios, personal services establishments, and faith-based services. If an organized gathering is held outdoors, there can be a max of 50 people in attendance.
Bars, restaurants, and nightclubs will be back to limiting six to a table spaced two metres apart, and there will be no dancing, no moving between tables, and no bar or counter service.
Businesses and retail locations will have to operate at half capacity and public saunas and steam rooms will have to close.
The government of Yukon is strongly recommending that people follow the new measures immediately and not to wait until they are enforced under the Civil Emergency Measures Act on January 7.
The government also recommends that those returning to the territory limit their contact to their household for the first three days they are home and for the first five days, they should only go into their community for essential needs.
All close contacts of anyone who has tested positive for COVID-19 should self isolate for seven days if they have not had their booster shot. People should also isolate if they have COVID or are waiting for a test result.
The latest rise in COVID-19 cases and the spread of the Omicron variant has started to cause organizations to cancel planned events. The 2022 Kilrich Yukon Native Hockey Tournament was originally set to happen in March.
"The continued pandemic and the threat posed by the variants that are circulating have left so many variables outside of our control that our Board felt that cancelling the tournament the best option given the continued uncertainty. Although this is a difficult call to make, our focus was on protecting our communities and especially our Elders," said Yukon First Nations Hockey Association President Michelle Dawson-Beattie.
The Office of the Chief Medical Officer of Health will continue to keep a close eye on the COVID situation.