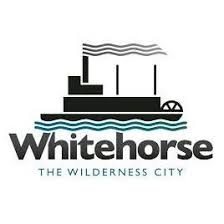 Whitehorse commuters are advised that the requirement to pay parking meters in downtown Whitehorse will resume on Monday, June 1st.
Bylaw Services will also begin parking meter enforcement at that time as well.
The payment of metered parking spaces in conjunction with enforcement serves to ease pressure on downtown parking spaces as businesses re-open, and ensure a consistent rotation of available parking spaces in support of our local businesses.
Service counters at City of Whitehorse facilities remain closed to the public at this time, so please pay your parking tickets online at www.whitehorse.ca/paynow or use the Second Avenue drop box to make a cash payment.
Parking meter fees in downtown Whitehorse have been waived since March 21st. We thank you for your patience and understanding during this transition.