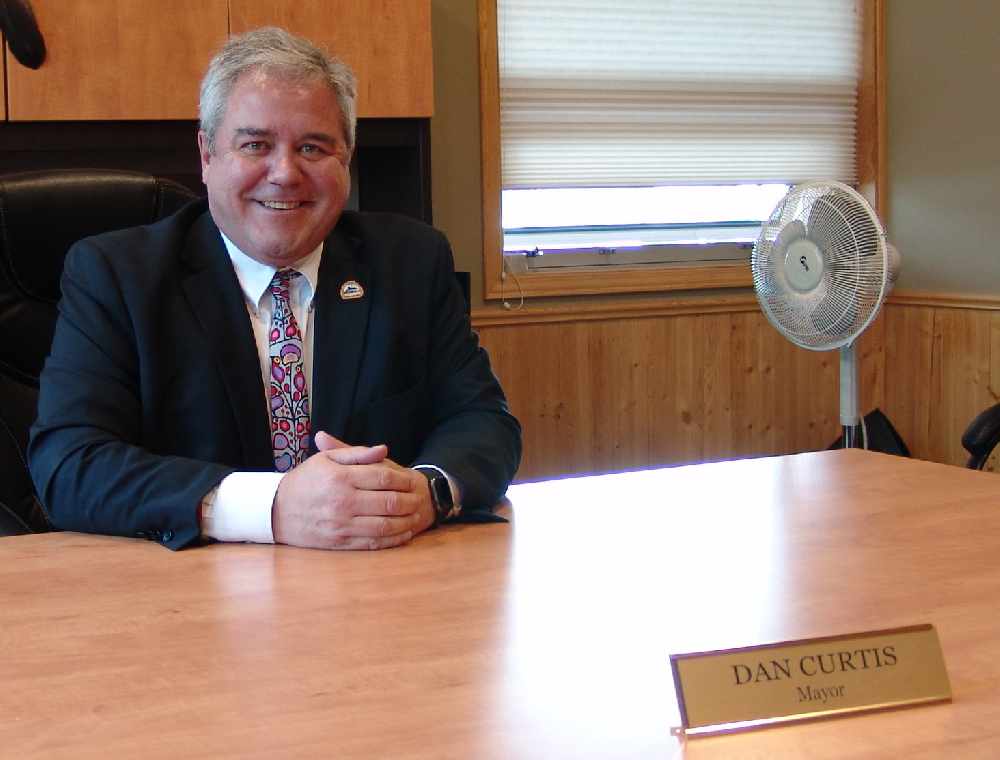 City of Whitehorse Mayor, Dan Curtis
Whitehorse Mayor Dan Curtis along with a majority of City Councillors vote to declare a climate emergency for the Municipality of Whitehorse. Mayor Curtis is impressed with leadership behaviour demonstrated by the Climate Kids and confirms that the declaration will not result in higher municipal taxes.
Climate strikes are going on around the world as part of the movement teenage Swedish climate change activist Greta Thunberg launched last year.
Across Canada hundreds of rallies are taking place. Schools are giving students a pass to participate in the protests, and some businesses are closing to allow employees to join in.
The City of Whitehorse declared a climate emergency Monday night in front of a packed gallery at City Hall. Several delegations including Climate Kids urged City Councillors to follow through with the declaration.
The vote passed with five City Councillors supporting Steve Roddick's motion. As expected, Councillor Samson Hartland was the one dissenting vote. Hartland had made it very clear from the beginning of the climate emergency debate that he would not support the motion in any form.
It remains to be seen whether or not the climate emergency declaration satisfies Yukoner's concerns about action on climate change as the declaration has not slowed the growing climate strike activities in Whitehorse.
Hundreds of Yukoners crowded onto Main Street Friday afternoon carrying placards and making motorists wait patiently while the procession marched by.
With the declaration of a climate emergency, questions surfaced about how it will impact the municipality of Whitehorse. CHON FM reached out to Mayor Dan Curtis to get answers to those questions.
Mayor Curtis was very impressed with the leadership demonstrated by the climate kids delegation and reassured Yukoners that the declaration of a climate emergency did not involve an increase in municipal taxes.
Listen to the Newscast
Listen to the Feature Interview with Mayor Dan Curtis