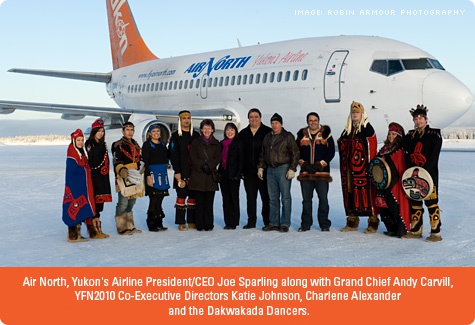 Air North has reduced its workforce from over 400 to 150 because of COVID-19 President Joe Sparling said. The staffing reduction is due to a drop in demand.
Air North has one scheduled flight a day to Vancouver, and one scheduled flight a day going north to the communities.
Yukon's airline is trying line up capacity with the level of demand which is dropping every day.
Air North has also been providing passenger manifests to the Vuntut Gwitchin First Nation, and the Northwest Territories Government, which helped identify the Quebec couple who landed in Old Crow on Friday.
Yukon is also ramping up screening measures.
As per new federal regulations, Air North is now asking health questions of all passengers, and if any are showing symptoms, they will not be allowed to board.