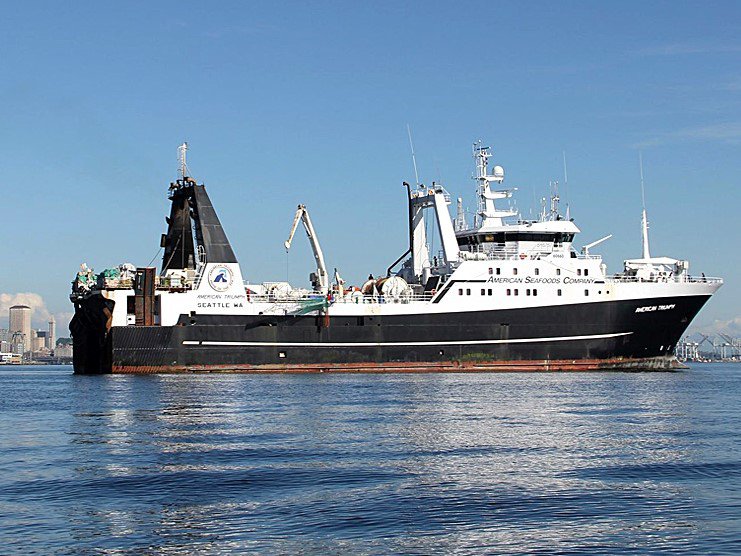 Image Source: Google Images
A factory fishing vessel docked in the Alaska fishing port of Dutch Harbor in the Aleutian Islands has 85 crew members infected on board with the coronavirus.
The boat named the American Triumph has departed the Dutch Harbor community of Unalaska and will travel hundreds kilometres to the community of Seward, arriving today.

The 85 infected workers represent more than two-thirds of the crew on the ship owned by Seattle-based American Seafoods Group LLC, one of the biggest firms in the billion-dollar Bering Sea pollock fishery.

The crew members who tested positive and medical personnel will be taken to Anchorage for further care and monitoring after the ship arrives in Seward.

American Seafoods spokeswoman Suzanne Lagoni said all crew members will be housed in a secure facility in Anchorage.

The Triumph will be "deep cleaned and sanitized" before continuing to fish for pollock in the Bering Sea.

Unalaska is the largest community in Alaska without a critical access hospital, and the nearest emergency room is almost 1,609 kilometres away in Anchorage.