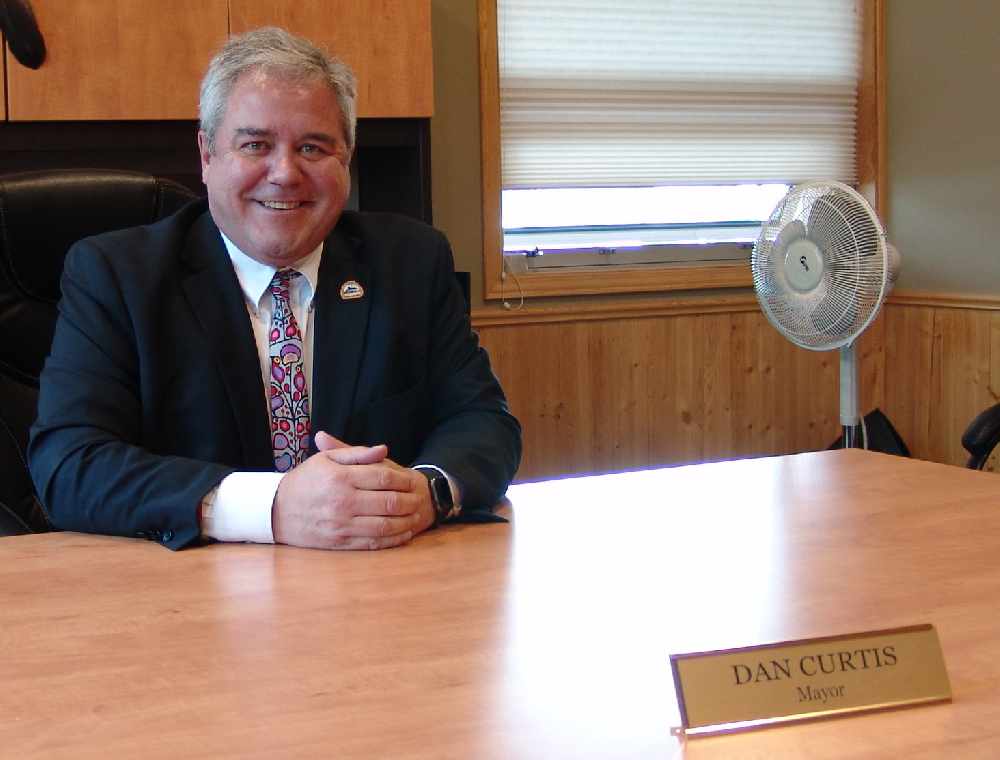 Mayor of Whitehorse Dan Curtis (file photo).
He says he appreciates the relationships he has formed with Yukon First Nations.
Whitehorse Mayor Dan Curtis attended his last city council meeting earlier this week.
He spoke to CHONFM yesterday at his final weekly update with the station. He reflected on his mayoral career which has spanned the better part of a decade. He says he is thankful for the relationships he has formed with Yukon First Nations.
"It's been a real kinship with all the communities. Obviously, I'm the mayor of Whitehorse, but I feel a real connection to all communities throughout the Yukon. A lot of the First Nations chiefs have taught me a tremendous amount of humility and how to stay strong in difficult times and to hold each other up. It's not always easy, but I think it's important that we do that, we learn from First Nations and see the work and the teachings and the values," says Curtis.
"I think we've done some really great stuff."
Curtis says some of the highlights of the job have been the expansion of Whistle Bend, chatting with the Dalai Lama over zoom, and meeting the royals. He says there have been let downs too, like the cancellation of the 2020 Arctic Winter Games. He says he's leaving the city in better shape then when he started.
Curtis is a lifelong Yukoner born in the capitol city and was first elected as mayor in 2012. He served three terms in the office.
The mayor told CHONFM during an interview in August that the city is ready for fresh blood and that he is not sure what the future holds for him, but he plans to take deep breath and figure out the path forward.
Curtis still has some time before his last day of work. City council will be dissolved on October 21 when residents of Whitehorse head to the polls. He will remain the mayor until November first when the mayor elect is sworn in.
And while Curtis is ending his days in politics, his son is hoping to start his. Noah Curtis is running to be one of six city councillors.