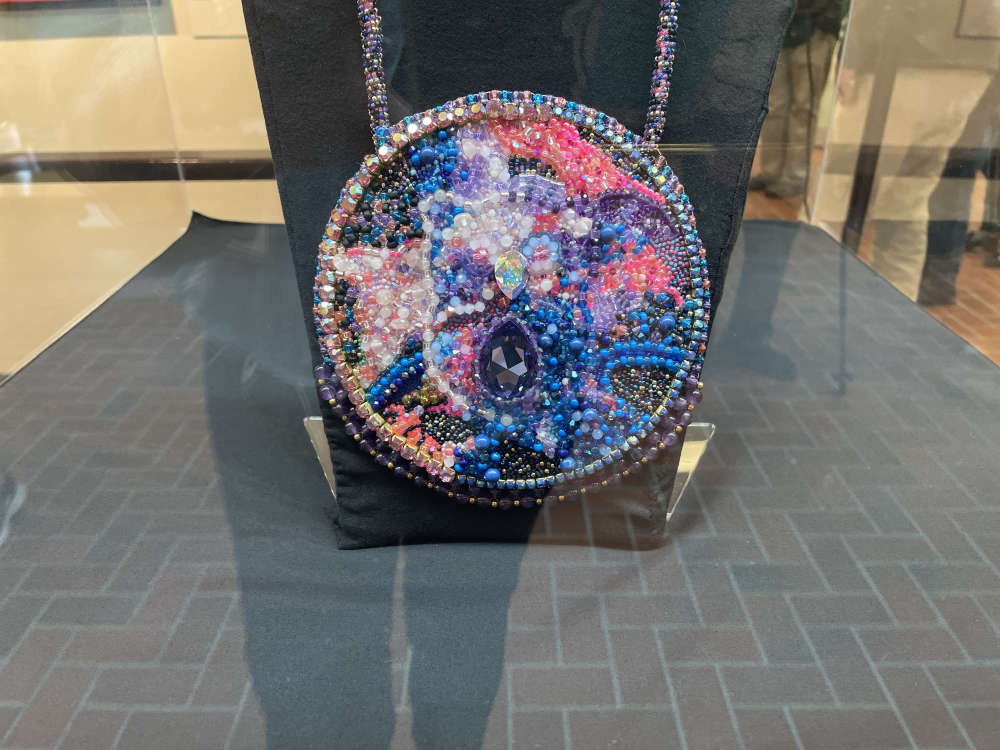 'Galaxy Pendant' by Cohen Quash includes seed beads, precious stones, vintage chain, Swarowski crystals and gold plated beads.
The 14 new acquisitions are on display in the lobby of the legislature
The Friends of Yukon Permanent Art Collection (FOYPAC) and the Government of Yukon government held a reception on September 15 in the foyer of the Main Government Building in Whitehorse where this year's 14 new acquisitions can be viewed for the next several weeks. In 2023, there were 102 works submitted by 49 artists.
Among them are Sharon Vittrekwa, a Tetlit Gwich'in artist born in Aklavik, Northwest Territories, who has lived in the Yukon for over 30 years; Jackie Olson, born and raised in Dawson City is a citizen of the Tr'ondëk Hwëch'in First Nation; and 13-year-old Cohen Quash of Watson Lake, who has Tahltan, Tlingit and Kaska ancestry.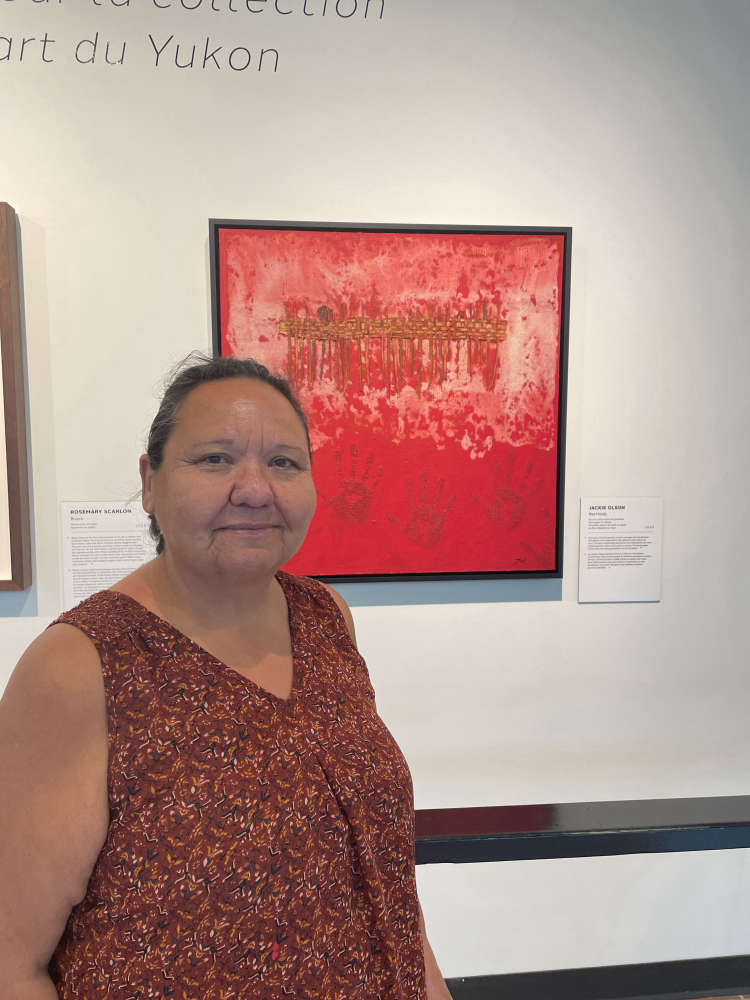 Shiela Alexandrovich, Hildur Jónasson, Sarah Lennie, Meshell Melvin, Rebekah Miller, Aubyn O'Grady, Rosemary Scanlon, Veronica Verkley, Meg Walker, and Twyla Wheeler are also are among the artists whose works have been added to the collection. Painting, sculpture, textiles, printmaking, and fine craft are just a few of the many artistic styles and approaches represented in the selected works for 2023.