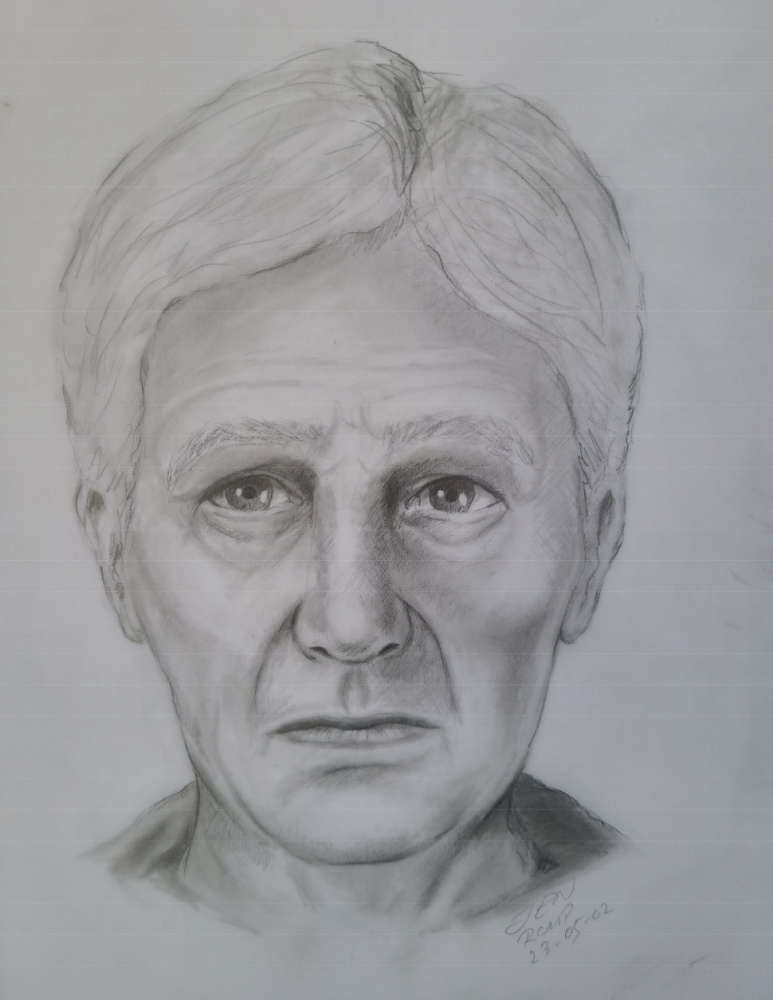 A forensic sketch approximates the appearance of the man whose remains were found in 1984 (Photo: Yukon RCMP)
Remains suspected to have been submerged between 1964 and 1974. No match has been found through the National DNA Data Banks since 1984
Yukon Coroner Service and the RCMP are investigating human remains found almost 40 years ago.
In 1984, Yukon RCMP responded to a report of human remains found about 5 kilometres from Kusawa Lake near the Takhini River.
According to forensic anthropologists, the remains were from a Caucasian man between 55 and 65 years old. DNA was extracted upon discovery, but no match was made through the National DNA Data Bank. The cause of death remains unknown, but police suspect that the remains had been submerged in Kusawa Lake or the Takhini River between 1964 and 1974, at least ten years before they were discovered.
An RCMP forensic artist drafted a potential image of the man this year, and are asking the public for information about a missing person from 1964 to 1974. The image (right) is available through Yukon RCMP's Facebook page and on the RCMP website. Anyone with information is urged to contact the Whitehorse Historical Case Unit at 667-5500.
Yukon RCMP were not immediately available for comment this morning.