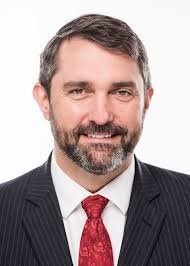 Janet Moodie, current Chief of Staff, is retiring.
Premier Sandy Silver announced the appointment of Jasmina Randhawa as his new Chief of Staff.
Randhawa will begin her tenure as Chief of Staff today.
"Jasmina Randhawa has worked extensively throughout the Yukon government and brings a wealth of experience to the role. Her strategic insight and no-nonsense approach will help our team hit the ground running in this new mandate and get on with doing the good work for Yukoners.
I want to thank Janet from the bottom of my heart for her guidance, wisdom and patience over the course of the last mandate. There is nobody more deserving of a long, restful retirement after a truly exemplary career in the Yukon." Says Silver.
Randhawa is a born and raised Yukoner. She holds a Bachelor of Business Administration from Simon Fraser University. She has held various positions in the Yukon government over the past years including the Director of Labour Relations at the Public Service Commission and most recently, the Assistant Deputy Minister of Corporate Programs and Intergovernmental Relations at the Executive Council Office.