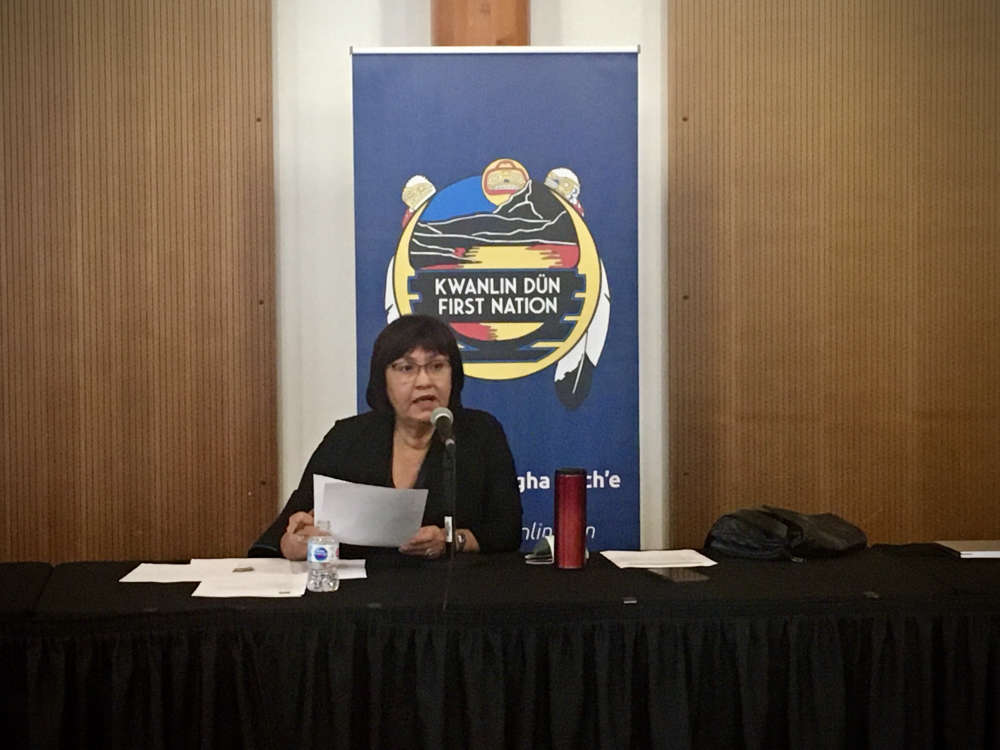 KDFN Chief Doris Bill (file photo).
Chief Doris Bill announced the news in a notice to citizens.
Kwanlin Dün First Nation says some of their departments are short on staff because of COVID-19.
They say some employees may have symptoms and are staying home, some may have to care for others who are sick, and some may be taking on additional work to make sure things get done.
They also say some staff are experiencing abuse in their service to Citizens. They are reminding people that abusive behaviour is not tolerated.
"We want this pandemic to end too, and until it does, we will continue to do our best within the restrictions," said KDFN Chief Doris Bill in a notice to citizens dated November 24.
An update from Tuesday said that seven KDFN citizens or members of their households have tested positive for COVID-19. There are currently 121 active infections in the Yukon.
Last weekend, KDFN's Health and Wellness team administered 150 doses of vaccines and booster shots.
All KDFN offices are closed to the public without an appointment and all non-critical programs and services to the public are suspended. If your phone call doesn't get answered, you should leave a message or try again later.