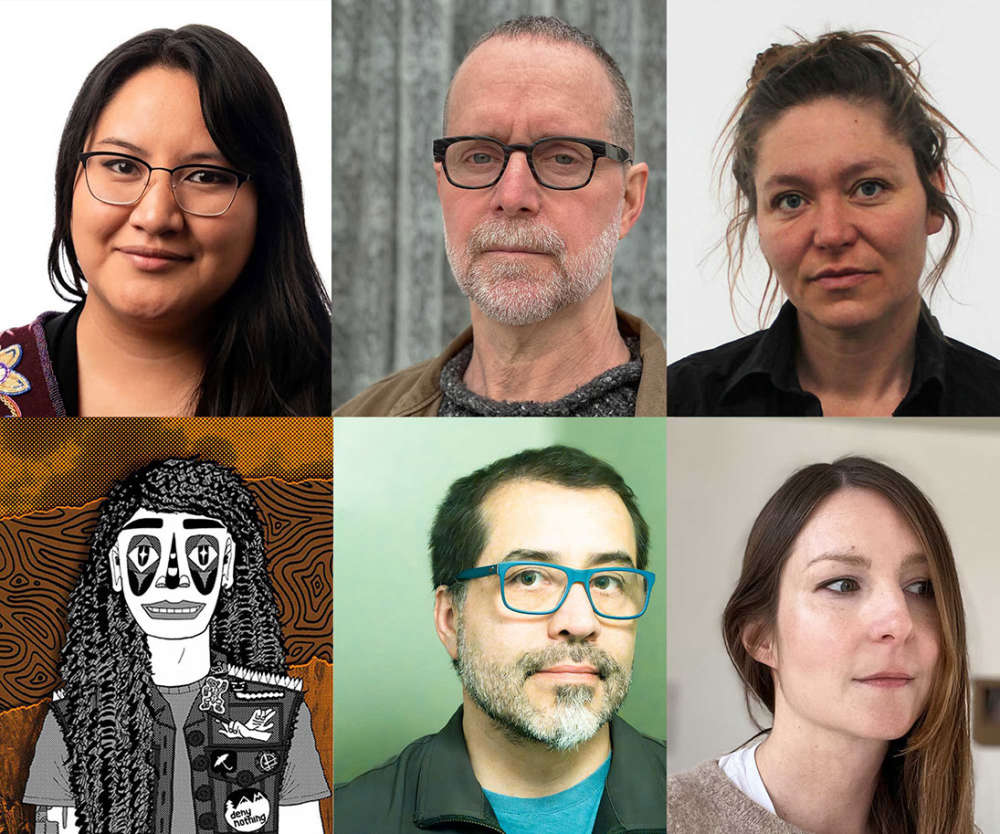 Kaylin Baker, top right, was the winner among the six finalists for the Yukon Prize 2023.
Among six finalists, Baker was chosen for the top prize.
Congratulations to Kaylyn Jasmine Baker for taking home this year's $20,000 Yukon Prize for Visual Arts! The announcement was made on Saturday evening at the Yukon Prize Gala at the Yukon Arts Centre. Baker is a Northern Tutchone/Tlingit artist and citizen of Selkirk First Nation, who makes elaborate and complex beaded designs using various traditional and contemporary materials. Her work and that of the other Yukon Prize finalists can be viewed at the Yukon Art Centre gallery. The Yukon Prize "recognizes artists whose work demonstrates technical proficiency and reflects a unique artistic 'voice' in theme, method or practice, referencing traditions and/or the contemporary realm."