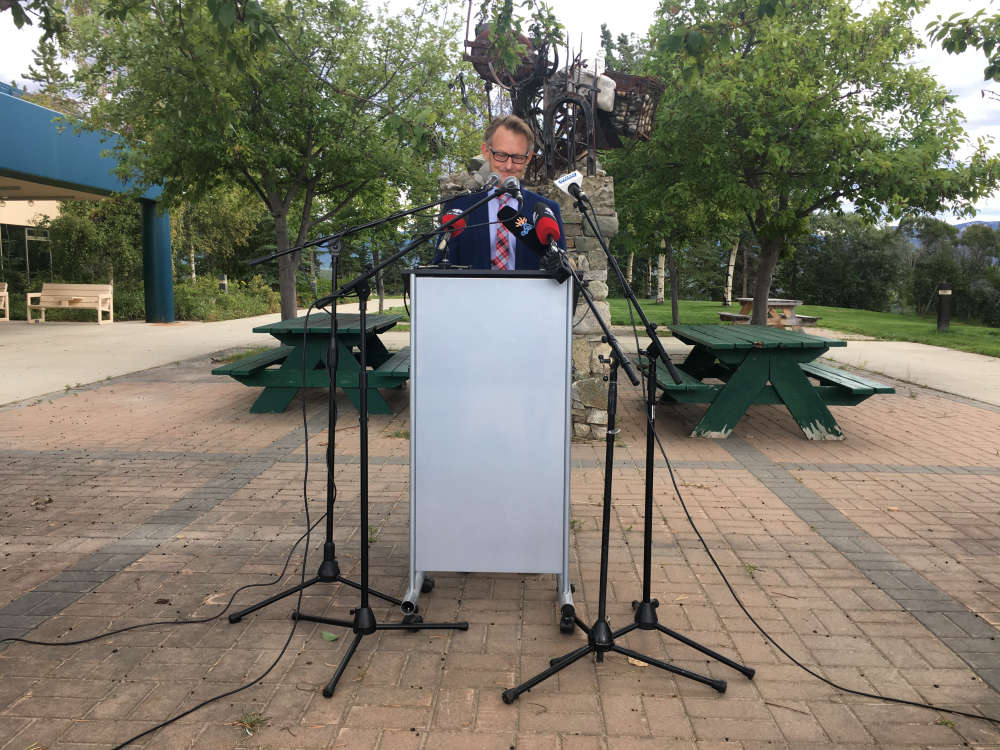 Dr. Hanley announces his candidacy last month.
He is replacing former Member of Parliament Larry Bagnell.
Dr. Brendan Hanley will represent the territory in Ottawa as the Yukon's new Member of Parliament.
Hanley became familiar face to many Yukoners throughout the COVID-19 pandemic for his role as the Chief Medical Officer of Health, the job he took a leave of absence from to run for the Liberals.
That move came with criticism for being partisan from the Yukon Party, but Hanley refuted that - saying the Chief Medical Officer of Health role is sacred, and holds no room for partisan politics.
Hanley says the decision to run has paid off and he's looking forward to taking his work for the territory to the federal level, where he will replace former MP Larry Bagnell.
Kluane Adamek congratulations
Assembly of First Nations Regional Chief Kluane Adamek has issued a statement of congratulations to Hanley.
The statement reads, "The AFN Yukon Region looks forward to continuing to work with re-elected Prime Minister Justin Trudeau and newly elected Dr. Brendan Hanley in partnership and at the direction of the 14 Yukon First Nations. The region looks forward to working collaboratively to advance regional priorities and help fulfill the commitments that have been made to ensure access and equity for all First Nation peoples. I also extend congratulations to all the Indigenous candidates who put their names forward for the 44th Federal Election."
The statement goes on to say "leading this country is an immense responsibility that includes working collaboratively with First Nations to advance the truth first, and then reconciliation."
"Canada is a fabric woven with many complex issues but also many opportunities, and several of those opportunities exist right here in the Yukon."