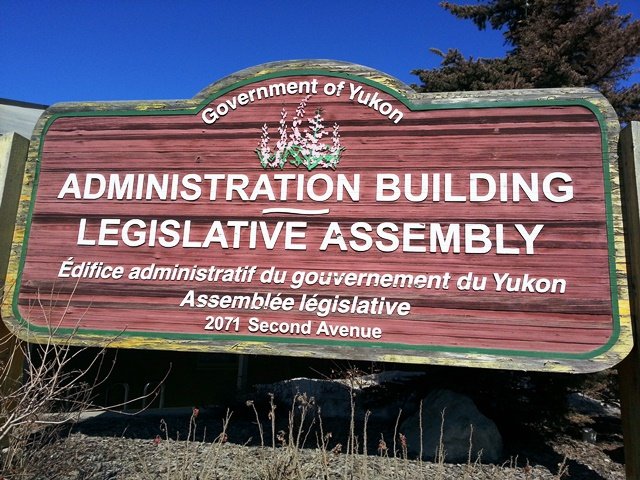 The motion was put to a vote yesterday after a lengthy debate.
Yesterday afternoon in the legislature, the Yukon Party's confidence motion against the government that leader Currie Dixon said was intended to see the Liberals fall, failed to pass the house.
The motion was tabled on Monday and was debated for about three hours before it was put to a vote. The Yukon Party and the Liberals each had eight votes, which meant it came down to the NDP's three. In an attempt to get the support of the third party, Dixon offered to honour the confidence and supply agreement signed between the Liberals and the NDP should the government lose power, but that didn't work. Yesterday morning, NDP leader Kate White told CHONfm that she wouldn't be voting in favour the motion.
"The Yukon Party are leveraging a sex abuse scandal in a school for their own political gain, and that is awful. That is truly, truly, awful. It's truly despicable," said White.
Today, Dixon said that isn't how he sees it.
"We're certainly seeking political accountability, and that's our job. I mean, we're the official opposition. It's our job to hold the government to account, to ask questions, to raise concerns and to represent the interest of Yukoners," said Dixon.
The move came almost one month after the Yukon Party tabled a different motion calling for the deputy premier Tracey-Anne McPhee to step down over how her department handled a former educational assistant at Hidden Valley Elementary School sexually abusing a student in 2019, when she was the education minister. Parents of students were never informed and had to learn about it in the news. That motion was non binding, so ultimately Silver made the decision to keep McPhee. The RCMP later learned that the first allegations of assault happened during the 2016/2016 school year under a Yukon Party Government but were never reported to the police. Currie Dixon says none of his MLAs were aware.
Dixon said regardless of the outcome of yesterday's vote, he will continue to do his job and seek accountability from the government.