CHON Special Broadcast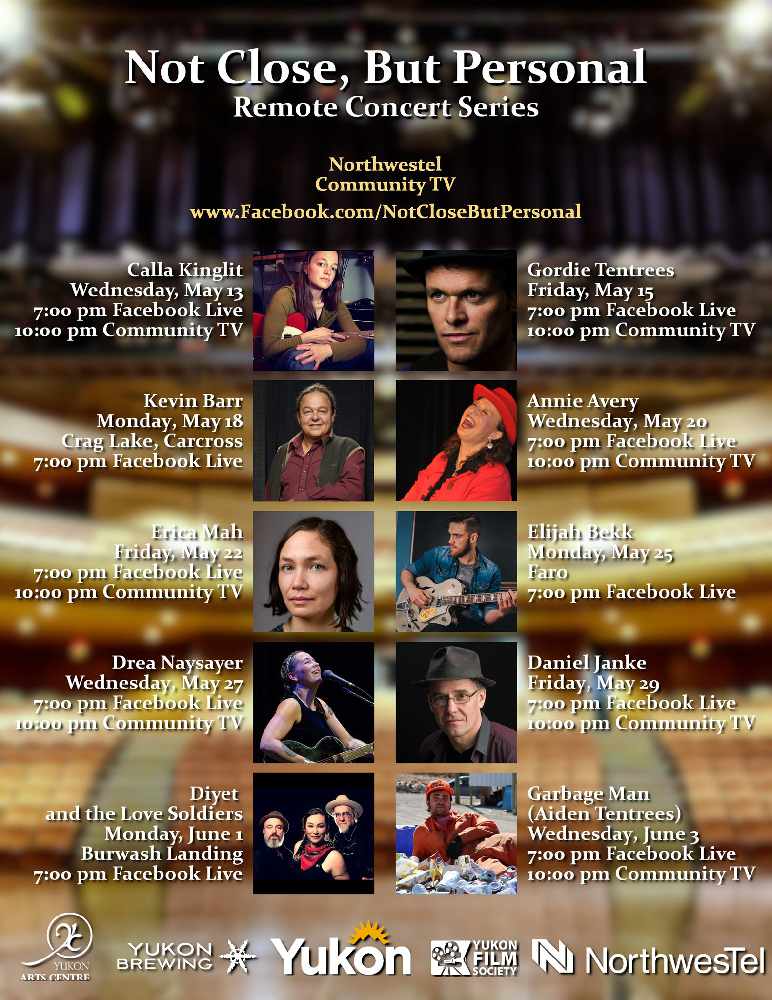 The "Not Close, But Personal" Remote Concert Series, in collaboration with the Yukon Arts Centre, presents local Yukon artists, live in concert.
Wed

Light rain shower

15°C

Thu

Light rain shower

18°C
Yukon Government to Survey Students Before New School Year Begins

Students, families and school staff are being asked about their experiences and perspectives around learning during the pandemic. The results of the survey will be shared with school communities and will inform the delivery of instruction for the 2020-21 school year.

COVID-19 Update July 15, 2020

As of July 15th, the COVID-19 count remains at 11 cases in the territory. Yukon has had no new cases since April 20th. Moving into Phase 3, many employees will gradually be returning to the workplace. The Whitehorse Public Library will reopen its doors to the public on July 21, 2020.