Ann Fears
Ann Fears is the host of KRFF's Denali Jam, broadcasted from our partner studio's in Fairbanks weekdays
KRFF promo and introduction video
Voice of Denali was created by the Athabascan Fiddlers Association (AFA). The AFA is well known for organizing and carrying out the annual Fiddlers Festival in the fall in Fairbanks, Alaska. This celebration of Athabascan music, culture and traditions brings hundreds of Athabascan Natives and others from throughout Alaska's Interior for four-days of cultural and musical celebration. Musicians come together from far and wide to play, and listen, to the best music around. While they are playing and listening they are also sharing, which helps the AFA meets its important mission.
The Future and Growing Beyond the Fiddlers Festival
While the AFA is most well-known for the Fiddlers Festival, its mission is much more expansive, with the festival being only one mechanism for sharing, perpetuating and preserving the culture of the Interior's indigenous peoples. Recognizing this, the board of AFA has been actively engaged in envisioning a bigger future, and specifically how it can better meet its mission.
The Voice of Denali radio station offers an outlet to expand upon AFA's current reach, establishing a sustainable, culturally-focused, public radio presence in Alaska's Interior. Utilizing the airwaves,
Voice of Denali will broadcast music and information, and connecting people from all across Alaska's vast Interior region to share, perpetuate and preserve Athabascan culture and traditions.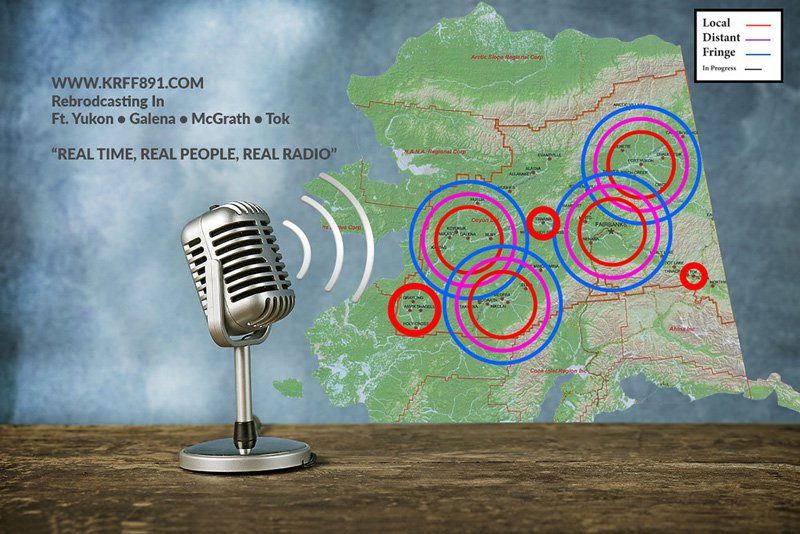 Northern Native Broadcasting, Yukon is looking for a News Reporter Intern for the summer.

CHON-FM Indigenous Radio is looking for a News Reporter Intern to be working under the supervision of the General Manager. Following the Policies of Northern Native Broadcasting, Yukon, this position is responsible for gathering, writing, and producing and presenting news with an emphasis on First Nations topics and perspectives. If you're looking for an exciting career in news reporting with a cultural focus, in a beautiful location with a high quality of life, this is your opportunity to get your foot in the door!