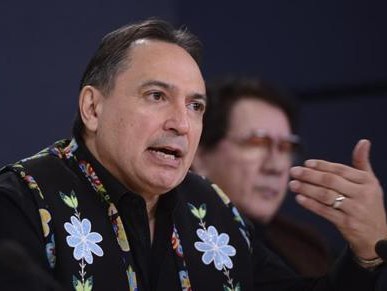 Image Source: Google Images
The National Chief Perry Bellegarde says he and other Indigenous leaders hope to seize upon the widespread calls for police reform after a number of violent police incidents involving Indigenous people.
Bellegarde says after years of promises from Ottawa to take action on First Nations policing, there's now opportunity to work together to get the issue resolved soon, although he stresses federal work should have begun long ago.

The Liberals promised to take action on First Nations policing over six months ago, first in the mandate letter Prime Minister Justin Trudeau issued to Public Safety Minister Bill Blair in December, and again in response to indigenous protests against the Coastal GasLink project in northern BC.

Bellegarde says it needs to be among the top two priorities for the Trudeau government when the Commons resumes sitting in two months.
Blair told the House of Commons public safety committee, he has begun contacting Indigenous leaders across the country to figure out how to best transform policing in their communities.

The Assembly of First Nations has been pushing for First Nations-led policing to be enshrined in legislation as an essential service.
Yukon Government has a contract with the RCMP to police in the Territory.