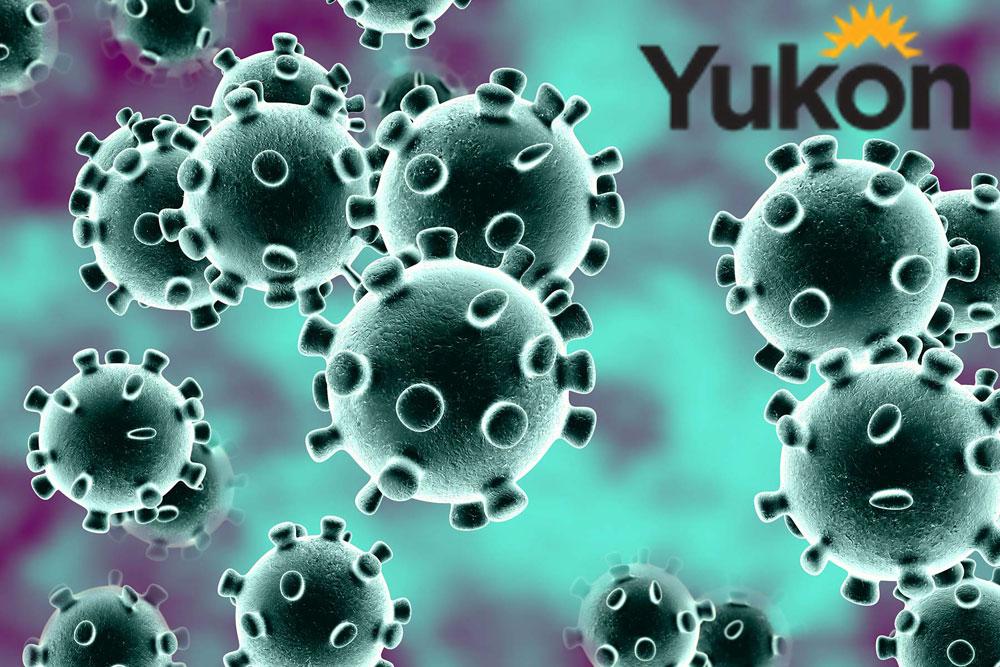 Yukon's Chief Medical Officer of Health Dr. Brendan Hanley and Premier Silver have the following updates for the Yukon public on measures being taken in response to the COVID-19 pandemic.
COVID-19 cases and recoveries
As of today, April 3, at 3 p.m. the number of cases of COVID-19 in Yukon remains at six.
Four of the six people who contracted COVID-19 have now recovered and all others are isolating and doing well at home. No Yukon cases have required medical treatment.
Yukon continues to have no documented cases of community transmission. All identified infections in the territory so far are connected to travel outside Yukon or to known contacts. Community transmission occurs when it is no longer possible to trace how somebody became infected. Physical spacing measures are people's best protection against unknown community transmission.
Information about COVID-19 tests is published regularly on Yukon.ca. This includes how many confirmed cases there are in Yukon, how many tests have been negative, how many results are pending, the total number of tests and how many people have recovered.
Legal orders
As announced by the Government of Yukon on April 2, 2020, Yukoners should be aware that all orders put in place by the Yukon Chief Medical Officer in response to the pandemic are enforceable by law. This announcement about enforcement measures was in recognition of the vulnerability of communities throughout Yukon and will help clarify the rules for anyone who is uncertain about what they and others can and cannot legally do.
The enforceable orders require that: everyone who enters Yukon must self-isolate for 14 days; all essential services workers must self-isolate in a place other than a work camp or mine; all people entering Yukon must provide contact information and details of their self-isolation plan and declare they don't have any COVID-19 symptoms; no more than 10 people can gather in the same place unless they live together; all restaurants that remain open must only provide take out; all bars must close; dental visits are limited to emergency only; and all personal service businesses such as hair salons, tattoo parlours and massage therapy must close.
Special provisions and requirements are now in place for critical service providers, people travelling through Yukon and people who live in the BC-Yukon border area who haven't travelled out of the territory or border area in the last 14 days. Travellers are only allowed to be in Yukon for 24 hours as they pass through.
Recommendations
To help protect Yukoners since the start of the pandemic, the Chief Medical Officer of Health has made several strong recommendations as well as orders. These recommendations include: not travelling to rural communities or outside the territory unless it's essential; practicing greater hygiene and always keeping at least two meters apart from others unless they're part of the same household; working from home when possible; and avoiding non-essential treatment at hospitals.
Hospital care
Yukoners are reminded that hospitals are still very safe places to seek care. If people need to see a doctor for their illness, medical condition or injury they should call 811 first. If they're advised to go to Emergency then they should do so.
Yukoners should also be aware that no hospital visitors are allowed except in limited circumstances and that active screening is in place at the entrances to all hospitals. Screeners have the difficult but important job of ensuring people have access to urgent care and keeping everyone safe. This means they may have to redirect people to other health service or turn away visitors. This is not an easy measure to enforce and Yukoners are asked to be understanding that these steps are being taken to ensure everyone's safety.
Rural communities
To help protect rural communities in Yukon from the pandemic, the Chief Medical Officer of Health also now strongly recommends that all service providers engage with local or municipal and First Nations governments before they enter any communities. A Government of Yukon team is being established to support this engagement.
Work is also underway to help ensure that Yukoners across the territory are kept up to date with COVID-19 developments and advice in a range of ways, in recognition that not everyone has easy access to online information.
Critical and essential services
To support orders and recommendations made by Yukon's Chief Medical Officer of Health during the pandemic, the Government of Yukon has published guidelines that explain what critical and essential services are in the context of the pandemic and state the measures that businesses and workers must take to reduce the spread of COVID-19 in the territory.
Critical workers are defined as those whose services are necessary to preserve life, health and the basic running of society, such as health care, emergency services, energy, water and food.
Essential workers are defined as those whose services support the infrastructure needed for the health, safety and economic wellbeing of Yukoners, such as transportation, construction, and information and communication technologies.
The new guidelines also identify other services that are essential, for example, long-term care facility workers, child care workers, veterinarians and cleaning services.
Guidance on self-isolating
Yukoners who are self-isolating are reminded that they may go outdoors for fresh air or exercise and to carry out urgent errands such as collecting medication if no one else can do this for them, as long as they keep a distance of at least two meters – or six feet – from other people.
Safe spacing is not a law in Yukon but a strong recommendation and common sense during the pandemic. All Yukoners have a responsibility to help stop the spread of COVID-19 with the territory.
Latest information
To keep up to date with the latest information, Yukoners are encouraged to visit Yukon.ca/COVID-19.