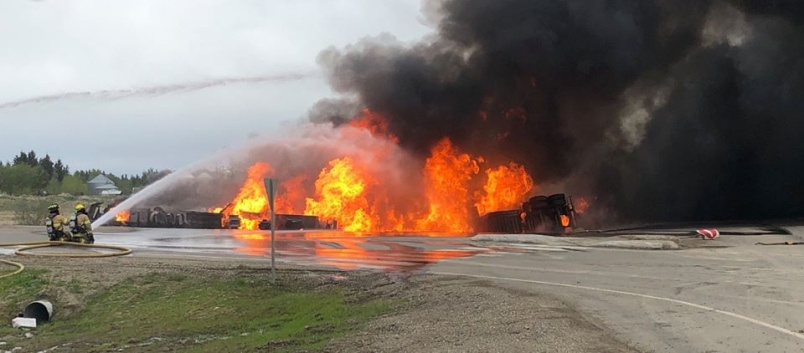 Highway 97 just north of Fort St. John remained partially closed overnight and early this morning as crews cleaned up following a tanker truck fire.
The big rig, believed to be loaded with crude oil, was southbound on the Alaska Highway at about 4 p.m. yesterday when it veered into the ditch and burned.
Flames kept crews at bay for several hours and a lane closure was in effect through the night.
Investigators don't believe another vehicle was involved and they haven't released any information about the truck driver or possible passengers -- instead appealing for witnesses or dashcam footage of the incident. (MooseFM)
-