Planetary Radio
Mat Kaplan loves hosting and producing Planetary Radio. He was just 17 when he got his first job in broadcasting, yet it wasn't until the 2002 premiere of The Society's popular weekly broadcast and podcast series that he combined his twin loves of space and radio.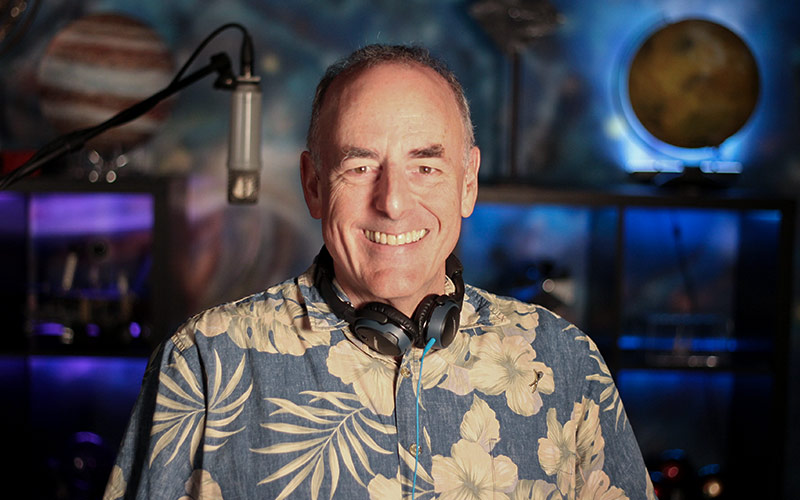 A Planetary Society staff member for more than 15 years, Mat also plans and manages technical support for our Planet-Fest celebrations and other major events and webcasts.

Outside of The Planetary Society, he hosts a series of live events for Southern California Public Radio called People/Science/Tomorrow, and frequently serves as moderator or speaker at space and science gatherings. His extensive background in journalism has ranged from public radio reporter covering the political conventions to movie reviewer for an international magazine.
Some may remember him as a correspondent for a pioneering national TV series about personal computers. Mat also enjoyed a 30-year career in higher education that included major television awards and recognition for service to the community.
The longtime Long Beach, California resident has two adult daughters raised to be citizens of the solar system.

Mat is available as a moderator or host for conversations about space and science topics. He's also a passionate speaker about the mission of The Planetary Society, the importance of space exploration and development, and the history of human fascination with Mars, including robotic exploration of the Red Planet.
Follow Mat on Twitter at @planrad