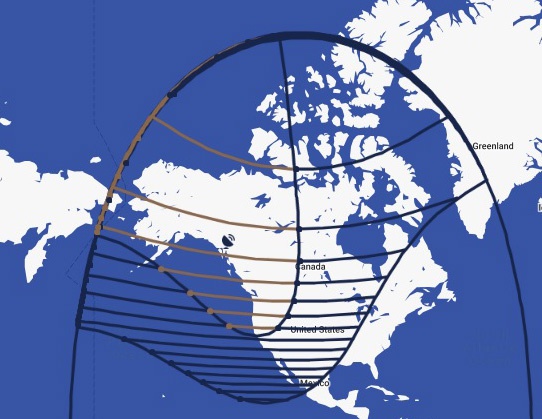 Technical updates on remote community satellite services
CHON-FM's main satellite distribution system has switched to a new Telesat Canada satellite - the geostationary system is called Anik F3.
This project required new programming of the main satellite receiver systems and most of all, the major large satellite dishes in all communities (large white dishes with a red lightning symbol on them) had to be readjusted. This process and project was completed in December 2021.
Communities that are now on the new satellite feed since November and December 2021 are:
Old Crow

Dawson City

Beaver Creek

Stewart Crossing

Burwash Landing

Destruction Bay

Keno Hill

Pelly Crossing

Haines Junction

Carmacks

Lake Laberge

Carcross

Tagish – Southern Lakes

Teslin

Upper Liard

Watson Lake
Additional changes for CHON-FM rebroadcast locations that work with the xKu satellite technology (smaller elipticel grey SHAW dishes) are happening in fall 2022 and spring 2023 for the following communities:
Aklavik, NWT

Tsiightechic, NWT

Atlin, BC

Lower Post, BC

Good Hope Lake, BC

Dease Lake, BC