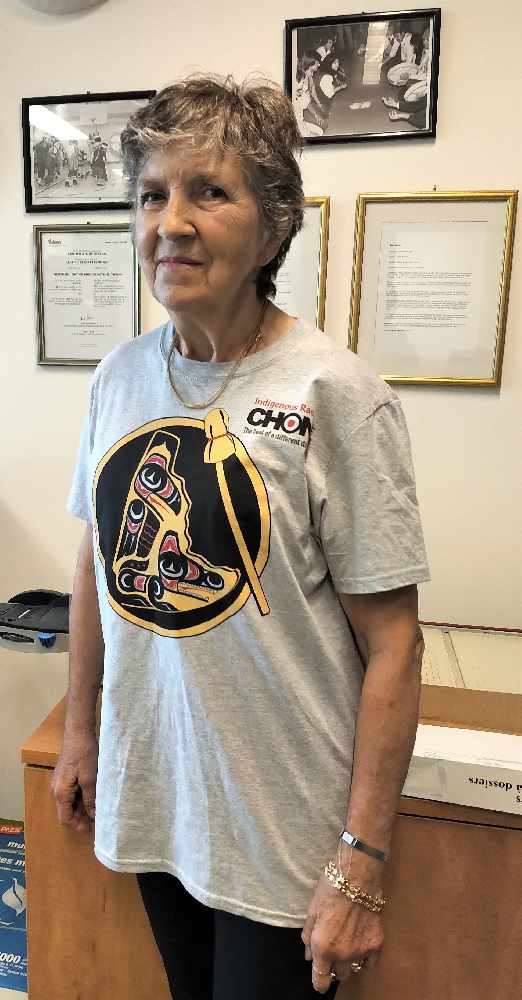 Shirley Nelissen sporting her new CHON-FM T-shirt.
Shirley Nelissen picked up her CHON-FM T-Shirt with the new logo today!
Shirley Nelissen of Simcoe, Ontario is the second winner of a CHON-FM T-shirt with our brand-new logo. She entered a draw that CHON-FM had at Indigenous Day Live at Shipyards Park. Shirley used to work as a nurse in Fort McPherson. Congrats Shirley!