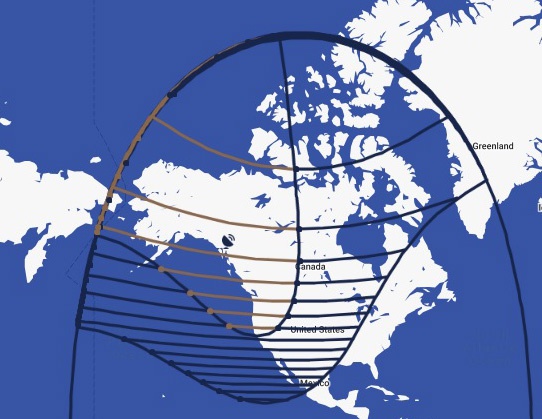 Bi-annual "sun-transit" broadcast signal interruptions in the CHON-FM satellite broadcast systems
We are experiencing again the bi-annual satellite "sun-transit" audio signal interruptions in the month of October.
This means that the sun will actually travel behind our main Telesat Canada satellite we are relying on for our broadcast signal distribution.
Since the sun is the biggest "transmitter" in our solar system, the sun's radiation overwhelms the actual proper signal you would receive in our broadcast range and this will then cause a temporary audio signal loss in our communities for several minutes just before the noon hour.
This effect will last from October 08 - October 18 aprox. - all depending where you live up here in the North.
Thank you for your patience and ongoing support.