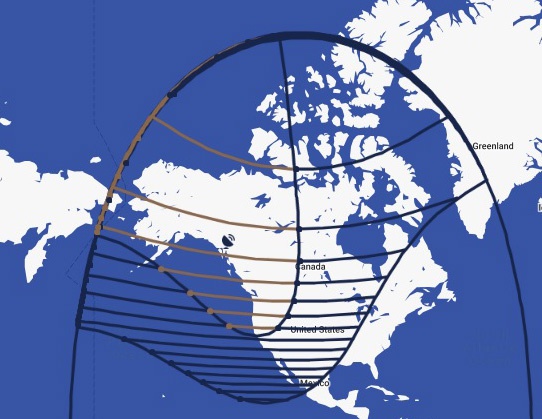 Technical updates on remote community satellite services
With the aging Telesat Canada Anik F1R geostationary satellite coming to it's EOL (end of life) this fall - 2021, a new satellite will take over the job to distribute the CHON-FM signal to all communities across the North.
This requires that new programming of the main satellite receivers and most of all, the major large satellite dishes in all communities (large white dishes with a red lightning symbol on them) have to be readjusted.
This work can cause signal disruptions in the communities where the engineering crews are working on the adjustments.
CHON-FM engineering and partners TotalNorth are trying to keep the potential down-time in each location to a minimum, but we also apologies for any disruptions of the CHON-FM radio signal in your community.
Communities affected by this transition during October and November 2021 are:
Old Crow

Dawson City

Beaver Creek

Stewart Crossing

Burwash Landing

Destruction Bay

Keno Hill

Pelly Crossing

Haines Junction

Carmacks

Lake Laberge

Carcross

Tagish – Southern Lakes

Teslin

Upper Liard

Watson Lake