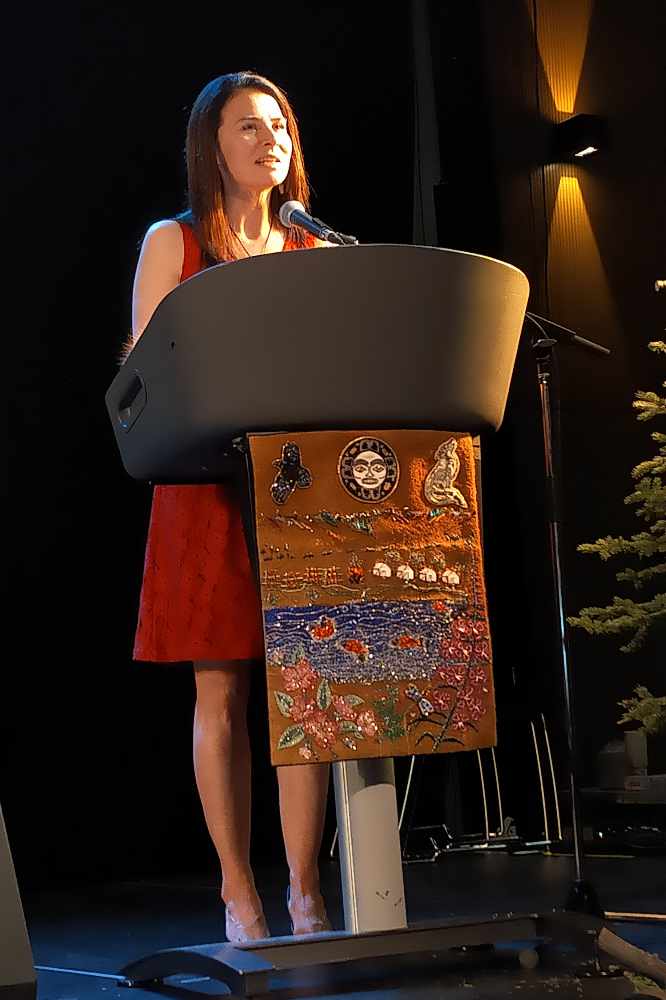 YTG Minister or Tourism and Culture Jeanie Dendys speaking tonight.
CHON FM is broadcasting the "Strength of Women: Celebration and Community Gathering" on Sunday night live.
CHON-FM is broadcasting live from the The Adäka Cultural Festival at Kwanlin Dün Cultural Centre on Sunday night.

The lineup tonight features Minister Jeanie Dendys with opening remarks, Winnie Peterson of the Whitehorse Aboriginal Women's Council, Laura Grizzlypaws, Flavio Santi, and more.