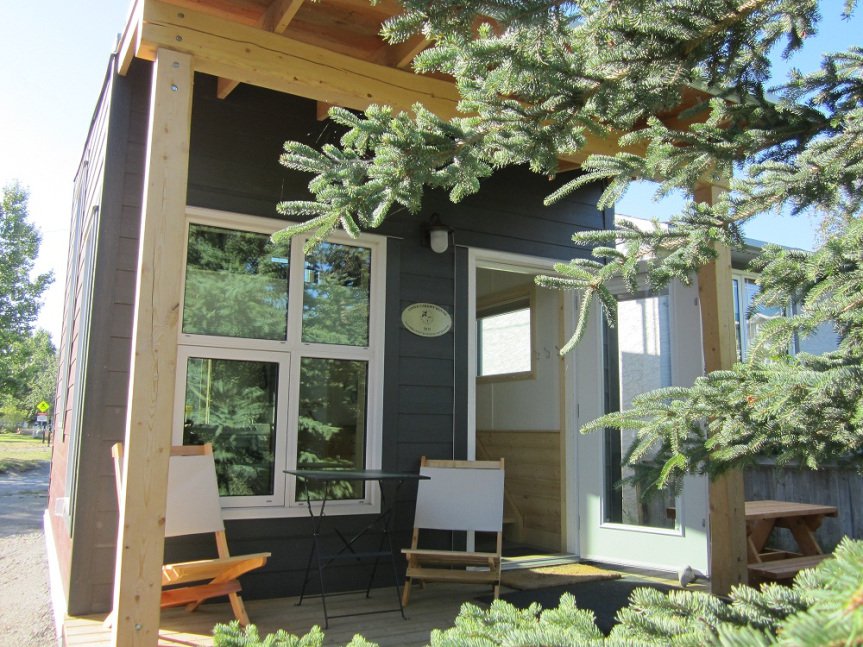 Steve Cardiff House. Photo: Blood Ties Four Directions Centre
The Whitehorse agency is going to place five tiny houses on a residential lot in the downtown, to assist their clients with housing needs and goals.
Blood Ties Four Direction's Centre is moving forward with the construction of a five-tiny house project in downtown Whitehorse.

City Council recently amended a zoning requirement, which allowed the agency to add an additional tiny house to the lot.

Executive Director Patricia Bacon says the living model for the tiny houses will be a case-managed, supportive living for Blood Ties clients. Bacon spoke to reporter Dan Jones.