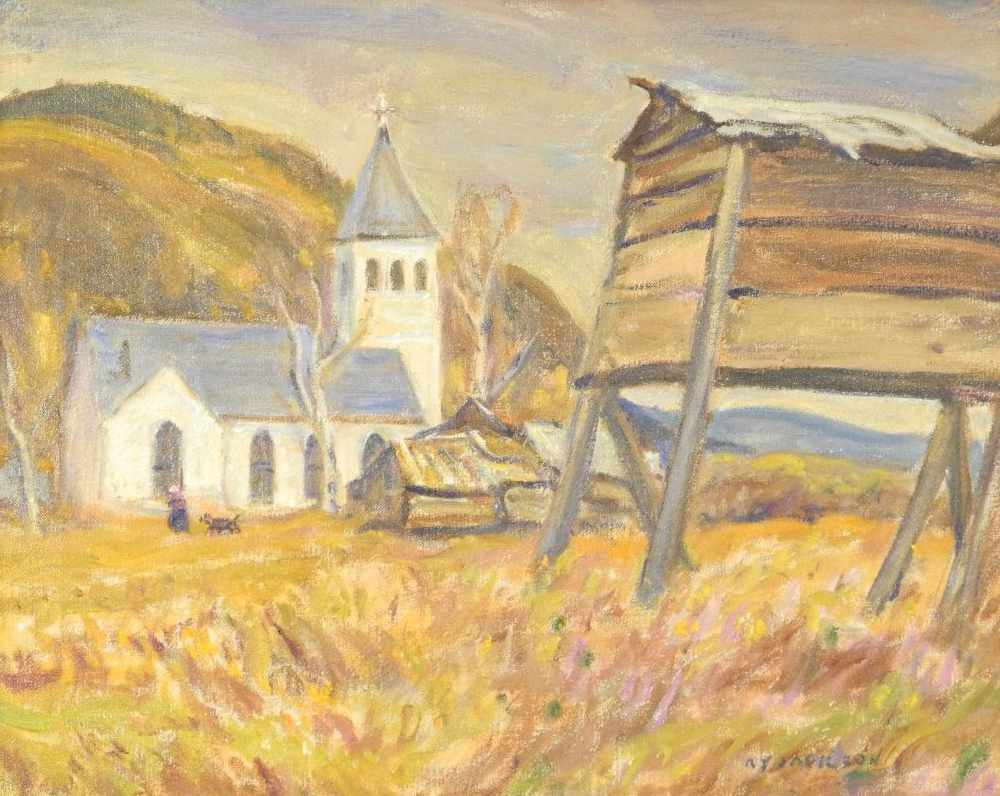 Lunds Auctions
Lunds Auctions in Victoria is expecting the oil painting to be sold for up to $30,000.
A painting of Moosehide Village, is expected to be sold at auction later next month for a much as $30,000.

A.Y. Jackson's oil painting will be auctioned off by Lunds Auctions, based in Victoria.

The painting was sold to a Mayo woman in 1965, and the lot comes with a hand-written note addressed to Diane Thomson, with Jackson writing he hopes she likes the painting.

Jackson traveled to the Yukon in 1964, sketching Dawson City and Mayo.

Arthur Underhill, an auctioneer at Lunds auctions explains to Dan Jones the painting and letter up for auction in late February.